PRESS RELEASE
Joe Graw named Chief Operating Officer of ImageTrend
---
LAKEVILLE, Minn. — ImageTrend, Inc. announced the promotion of Joe Graw from Vice President of Client Services to Chief Operating Officer. Graw has been with the company since 2003 when he started as an application developer. As he rose through the ranks, he has been instrumental in the architecture and development of ImageTrend's solutions as well as client support and implementation.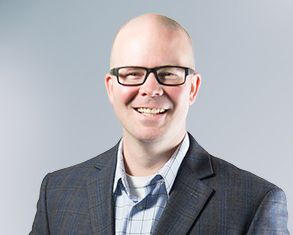 Joe's passion to learn and explore new ideas in the industry is about more than managing the growth of ImageTrend - it's forward thinking," commented Mike McBrady, President and CEO of ImageTrend, Inc. "He is dedicated to our community, clients, and their use of data to drive results, implement change and drive improvement in their industries."
Joe has a degree in Business Computer Information Systems from Saint Cloud State University and a Master's degree in Business Administration from Hamline University.
About ImageTrend, Inc.
ImageTrend, Inc. is dedicated to connecting life's most important data in the healthcare and emergency response community. ImageTrend delivers software solutions, data analytics and services for EMS, hospitals, community paramedicine (CP), critical care, fire, and preparedness to enable fully integrated patient-centric healthcare and public safety. ImageTrend's commitment to innovation, its clients, and providing world-class implementation and support is unsurpassed. Based in Lakeville, Minn., ImageTrend combines business analysis, creative design and data driven architecture to offer scalable solutions and strategies for today and the future.