7 ways to spend a $1,000 bonus
Investing, in your mind, health or a hobby, can compound the benefit of a bonus on you, your family and others
---
This summer, 174,000 Florida firefighters, EMTs, paramedics and police officers will receive a $1,000 bonus.  
"This one-time bonus is a small token of appreciation, but we can never go far enough to express our gratitude for their selflessness," Gov. Ron DeSantis said in a statement announcing his support for the bonuses as part of the state's 2021-22 budget. 
Instead of using the $1,000 windfall for gas, groceries, rent or other regular expenses, pause to consider other ways to invest that will increase the impact on you, your family or others. Here are some ideas: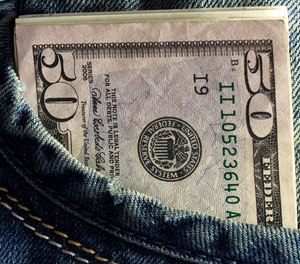 1. Invest in your retirement 
Use the investment opportunities available to you through your employer or invest in a Roth IRA or conventional IRA. Through the miracle of compounding interest, your $1,000 investment will grow for the years or decades between now and retirement.  
2. Pay off debt 
Putting $1,000 toward your highest interest loan or credit card debt has two benefits. First, you decrease the principal and the total amount of interest you have to pay during the lifetime of the loan. Second, debt can be a significant stressor. Taking a big bite out of your debt can be a useful stress reliever.  
3. Invest in your mind 
Use the $1,000 to enroll in college courses that keep you on the path to finish an associate's degree or bachelor's degree. If you already have a degree, enroll in a training or education program to help you advance in your profession, do your job more effectively or to increase your on-the-job safety.  
4. Invest in your health 
With $1,000, you could purchase an annual YMCA or gym membership for you and your family. If you prefer to workout at home, search Craigs List or Facebook marketplace for used exercise equipment, like a treadmill, weights or a bike.  
5. Invest in a hobby 
A great way to prevent burnout, manage stress and boost your attitude is to have a non-work-related hobby. Use this windfall to purchase additional supplies or training for your hobby, or to attend an event or gathering with other hobbyists.  
6. Help others 
You might receive the most satisfaction from sharing your bounty with others. Consider donating or tithing 10% or more of your bonus pay to your house of worship or other organization with a mission that is aligned with your values. A donation to the National Fallen Firefighters Foundation, National EMS Memorial Foundation or the National Law Enforcement Officers Memorial Fund in honor of the first responders killed by COVID-19 could be personally and professionally meaningful.  
7. Take a trip 
Get away. Give yourself a break. Use the $1,000 for a trip you've always wanted to take. Maybe it is to see the sights in your state or travel across the country. Regardless, the tourism-dependent hotels, restaurants and attractions devastated by pandemic-related travel restrictions will be thrilled to have you visit.  
---

Read more
A firefighter's guide to financial preparedness
Sometimes it takes a national emergency to force us to focus on personal finances
How would you spend a $1,000 bonus? Fill out the short form below to share your ideas and they may be included in a future FireRescue1 article.  
How would you spend a $1,000 bonus?