PRESS RELEASE
$1 million gift to support Firefighters, EMS, and non-traditional Albany Law Students
---
ALBANY, N.Y. - After nearly 40 years of volunteer fire service, Christopher Steadman '99 wanted to help students at his alma mater.
The former Albany-area attorney now living in New Hampshire specifically aimed to support volunteer or on-call firefighters and medical responders and/or non-traditional Albany Law School students since, beyond battling blazes, he pursued his law degree after working as a carpenter for many years.
Through a tremendously generous $1 million gift, the new Christopher A. H. Steadman '99 Scholarship will provide full year-long tuition to an Albany Law School student that has given back to their community.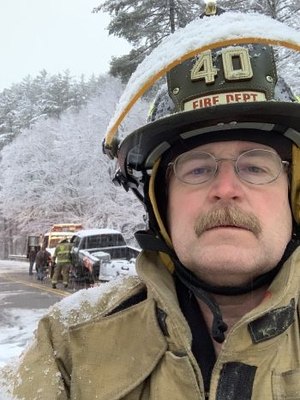 "Law school is not for the faint of heart," Steadman said.  "Neither is volunteering to be a firefighter, nor returning to school later in life. I know this firsthand.  I do not regret one minute of time spent helping others, whether on the fire ground or in the courtroom. It is intended that this scholarship will help those who have already shown their altruism by helping others to further, and expand, their ability to do so."
The renewable scholarship will be awarded annually to, primarily, student(s) with a record of service as a volunteer or on call firefighter, volunteer or on-call emergency medical services provider, or a non-traditional student with preference to those currently or formerly in the building trades and now pursuing a second career.
"A commitment like this – not only financial, but something so thoughtful and passionate – creates access to justice for students, their communities, and beyond," said President and Dean Alicia Ouellette '94. "This exemplifies what it means to be part of the Albany Law School community and our students will be stronger and well supported thanks to this generous gift."