Best practices for preplanning special events
Reviewing the safety considerations, interagency planning and preplanning tools to aid firefighters
---
In today's world of increasing natural disasters, terrorist threats and large-scale incidents, there is a need for not only a comprehensive pre-incident planning system but also a new and viable method to manage the system and its deployment during any large-scale occasion or emergency.
This is especially true for special events, such as concerts, festivals, parades and other local gatherings, all of which pose unique challenges for fire department personnel charged with providing protection to attendees. Not only are there specific safety factors to consider but also coordination with other first responders and other local agencies.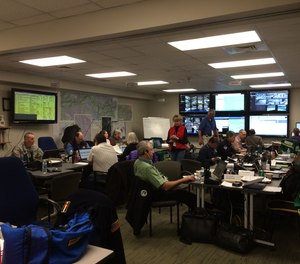 For firefighters, NFPA 1620: Standard for Pre-Incident Planning helps in the preparation for such events, regardless of size or number of jurisdictional authorities. Further, for fire departments represented in the command center, computer programs provide quick access to area files, GPS maps, organizational documents and forms as well as other resources that may help with response efforts in the event of an emergency occurring within a special event.
The challenge of information overload
Regardless of the event size or scope, emergency services throughout the country utilize the incident command system (ICS) under the Federal Emergency Management Agency's (FEMA) National Incident Management System (NIMS) to keep assembly locations and their participants shielded from harm.
By promoting documented unification of responsibilities by agency, organization and department, local, state and federal authorities have provided a continuity of resources and personnel for emergency response. Today, this system is at risk of failure under the weight of its own increasing complexity.
The 20th century brought about a new challenge to organized emergency response, one of data overload and a demand for more resources in less time. Information to be catalogued began increasing on target hazards, critical dangers and probable disasters, as public safety agencies and others required more detailed information related to the deployment of resources. Countless documents needed to be processed.
In past years, anyone familiar with the actions of an Emergency Operations Center (EOC) during an event can attest to the constant barrage of forms and reporting documents submitted at every operational briefing. Such forms are often late and sometimes lost, leading to frustration and inefficiencies.
Historical perspective
ICS was created in the 1970s after a series of devastating wildland fires in California. The response to such an overwhelming succession of disasters revealed a lack of accountability, unclear authority, poor communications, a lack of planning and a mismanagement of tasks. The critical need for command and control of vast amounts of resources and personnel focused toward a singular strategy became abundantly clear.
By combining the ICS with Multi-agency Coordination Systems (MCS), personnel in regional command centers could coordinate handling any local event through a predetermined program of structural deployment and control. This allowed for a sequence of tactical alliances promoting one successful strategy defined in advance.
It wasn't until the year 2000 that FEMA recognized the need to streamline the accountability and documentation processes associated with preplanning community events and their potential emergencies. This was accomplished with the formation of the Pre-Incident Planning System (PIPS). In 2016, it became the National Planning System (NPS). The Department of Homeland Security has a similar program known as the Integrated Planning System (IPS).
Under these federal planning systems, local, regional and state response managers can access information for use in emergency planning, operations, continuity and mitigation as well as incident prevention and community protection. Such information allows for multiple access points, real-time display and immediate modification.
Special event safety considerations
While command structures can successfully prepare for any situation relating to civilian assembly, on-scene firefighters must provide for their own safety and the safety of all first responders as a priority.
Job safety begins with situational awareness, realizing the unpredictability of crowds and the heightened state of emotions associated with an intense environment, such as a concert or festival, especially where alcohol is involved.
Working in teams provides protection as well as a unified approach to emergencies regardless of their initial description, saving time and resources. Such tactics are especially effective in moving through crowds with inadequate location information.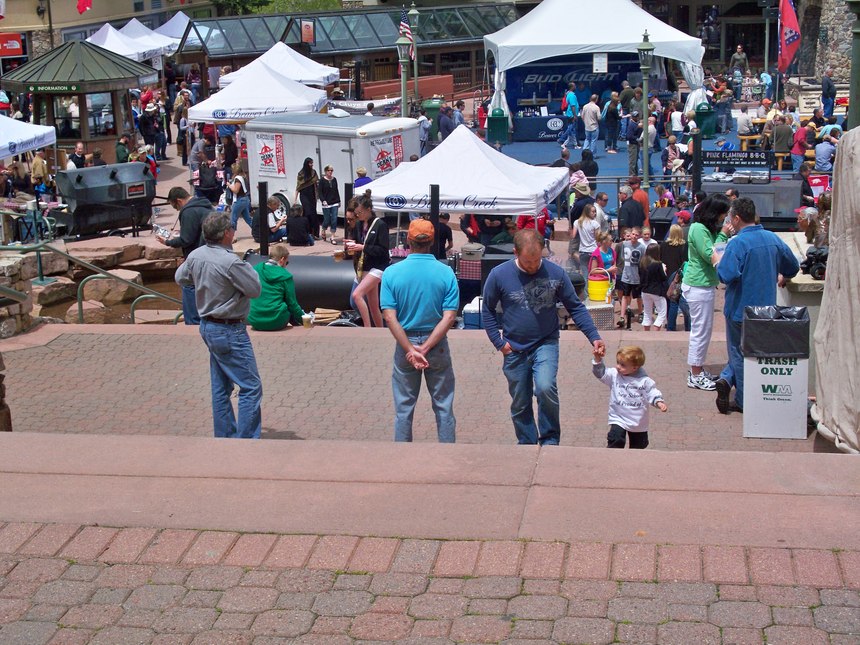 Interagency coordination
Different departments and agencies set up quickly during a major event involving a concentration of people. Their ability to coordinate depends on the successful application of planning and training prior to operations. Under automatic- and mutual-aid agreements, authority and jurisdiction issues are predetermined, deferring to organizational standards, such as NIMS or ICS. Most counties and states have a unified EOC to assist in these efforts.
Programs to aid with pre-incident planning
21st-century technology has brought a new level of effectiveness to pre-incident planning as well as to NIMS. What the ICS has done for emergency response, cloud-based software is now undertaking to eliminate the volumes of paperwork and data collection associated with the ability to plan for emergencies, supervise large-scale community events, and mobilize resources in case of an emergency.
While programs that predict plume spread of a hazmat release as well as calculate resource needs, availability and notifications are currently accessed by incident command during an emergency, newly advanced programs available from various suppliers are being created to load situational preplans, GPS mapping and incident action plan (IAP) forms. This digital technology can bring a tangible advantage into local and regional EOCs activated during large events.
Such preplan programs can anticipate an incident and the resources needed through algorithms. They manage all incoming data, while balancing information prioritization and dissemination. Constantly analyzing situational complexity as well as its economic impact, such digital resources streamline the efficiency of planning, finance and logistics while keeping up with real-time operations.
By providing the electronic formatting of information and documentation necessary for the efficient use of resources and personnel, these programs have virtually eliminated the overwhelming data bottleneck associated with preplanning special events.
This revolution in digital technology applied to incident preplanning and operations should be a welcome addition to any local, regional or state EOC and for those responsible for its efficient and effective deployment of resources.