How Surprise Fire-Medical removed data barriers and increased transparency
An easy-to-use workflow in the field and robust reporting features helped improve analysis, decision-making and accreditation
---
Sponsored by ImageTrend
By FireRescue1 BrandFocus Staff
Almost a decade ago, Surprise Fire-Medical was one of the first departments in the Phoenix area to move to electronic charting. When the department made the transition, they quickly realized that much of their data was siloed, said Brenden Espie, assistant fire chief. They realized if they could find a way to bring all this data together, they could make their crews more efficient.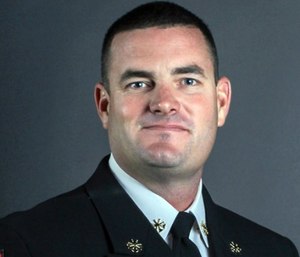 The "all-in-one" records system they used for most of their data did not capture the EMS reporting, and the electronic charting solution they had did not "talk" with their records system. The segment of data that wasn't captured in their main system caused issues for the department when it came to reporting.
With all charting in a separate system, the seven-station department, which provides both fire and EMS services to the community, was unable to do detailed or overall department performance analysis. Any time data reporting was needed, for example to provide to the fire chief or city managers, the department was unable to do so.
"When you get down into the granular reporting, you realize we were really limited when it came to the ability to give true overall department performance, call makeup, etc.," said Espie. "We really limited ourselves by moving to a stand-alone ePCR system."
Finding an all-in-one solution
The department needed an all-around solution that would allow them to collect all their data in one place. When searching for a solution, says Espie, there were three main criteria:
It must benefit the folks in the field.
It must benefit the administration of the department.
It must benefit the data team who would need to implement it.
"We were looking for an all-in-one solution," said Espie. "Everybody had either a really good fire product, or a really good inspection product, or a really good ePCR product, but no one had pulled it all together."
So it seemed, until about two years ago when Surprise Fire-Medical found a solution that met all their criteria: ImageTrend. It was the fit the department had been looking for, several other agencies were already using ImageTrend, and it was already the state repository for all EMS data.
The department decided to execute their implementation process in phases over the course of five months. They moved their prevention bureau into the system first, then NFIRS, and finally they moved over their EMS and ePCR records.
Less down time in the field
After implementation, the department discovered additional, unexpected benefits of the system. Using ImageTrend helps cut down on time spent recording information in the field, Espie says. Departments are able to customize the rules and fields for each form that a responder may fill out, meaning no time is spent filling out unnecessary fields. With the proper rules and validations set up, the forms will change to meet the needs of each specific incident as data is entered in the field.
The effect of those customizations, Espie says, is a decrease in the number of incomplete forms and an increase in valid data. Under the past system, many incident reports were incomplete, meaning not all fields had been filled out, or data had been entered in fields that were required by the program but irrelevant to the call "just to close the form out." Having smart forms that customize to each call has reduced the number of incomplete forms by about 90 percent.
Better reporting
Espie has been impressed with the reporting features ImageTrend offers so far. The department sends automatic reports daily, weekly and monthly to both internal parties and external stakeholders, such as city staff, and the software makes that easy.
"It's great because you can set it up once and it just runs," he said.
And the reporting pays off, Espie adds. A greater transparency with city officials has led to positive collaborations that may not have happened without such crisp reporting. In addition, trends and patterns that may have gone unnoticed before the ability to easily pull reports can now be capitalized on.
For example, the department was struggling with the best way to present information to the public on an upcoming bond initiative. At the same time, the department had responded to a call at an HOA meeting due to an overcrowding report. One of the city officials who got an automated report noted the turnout of the HOA meeting and alerted the fire department to this potential forum to spread information regarding the bond.
In addition, the more robust reporting is helpful when ensuring that the department remains compliant with local regulations. The department also sees the benefit of this reporting for their upcoming accreditation, as more accreditation agencies look at fractile reporting rather than averages. Pulling together that kind of data used to be difficult, but what used to be a daunting task really isn't that hard now, says Espie.
ImageTrend offered the Surprise Fire-Medical Department an all-encompassing solution for their records management. With less time spent on paperwork in the field and more robust reporting available to leaders, the department can now reap the benefits of better data analysis in decision-making and accreditation.

Request product info from top Fire Emergency Response Software companies
Thank You!