How to keep first responders connected during an emergency
ProFARS™ uses data to protect emergency responders and increase public awareness
---
The following is paid content sponsored by Maker Consulting.
By FireRescue One Staff
First responders need access to data and emergency alerts to best serve their community. That's why it is important to invest in technologies like the ProActive Fire and Rescue System (ProFARS™), a Web-based application developed as a turnkey solution for emergency management applications by Maker Consulting—a private firm with experience in emergency management, private security and information technology.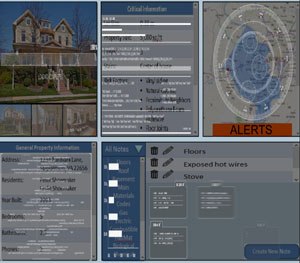 Data sharing and alerting capabilities
ProFARS™ lets individual users work directly with local emergency departments by sharing, updating and alerting one another. This is done by using an innovative, multi-tiered system architecture that supports interoperability between government, private sector and civilian populations.
Flexibility is important in any network. The multi-tiered platform connects ProFARS™ with mainstream technology to support emergency planning/coordinating, information sharing, dynamic population alerting and real-time location.
In addition, unlike conventional systems available today, ProFARS™ provides access to previously unobtainable information—such as emergency plans and shared field location data between first responders.
Tier-specific functionality
ProFARS™ Tier I (mobile application) provides a variety of tools in the event of an emergency. From creating a family emergency plan, to uploading a custom user profile, the ProFARS™ Mobile App will enable users to send and receive critical alerts and upload and specify what location information to share.
Indeed, as ProFARS™ Mobile App users move from one physical location to another, they will only receive alerts based on their selected "Home" location as well as their "Current Physical Location." This means users only receive relevant alerts.
Tier II lets users upload various documents as well as create emergency plans to share with first responders.  Specifically, it lets users send and receive alerts to an increasingly dynamic population—meaning they can customize who receives alerts and at what locations.
Tier III was specifically designed for fire and rescue, law enforcement, and other government responders. It provides first responders with information from public and private databases to include: physical property characteristics, owner information, building permits and aerial images of the property.
A key feature of the Tier III is its ability to access and communicate with any ProFARS™ Mobile Application user physically located within a designated area, letting alerts be sent and received by individuals who are temporarily located within in a given area.
ProFARS™ will be offered to all fire and rescue departments for free.  The company is committed to supporting those who sacrifice for our communities and will provide first responders with the most innovative solutions possible.
From a single home or commercial building, to a county, state, or national level, ProFARS™ can obtain critical information, disseminate plans and alert dynamic populations. It also helps those individuals or companies wishing to increase their own emergency management capabilities.