Spotlight: StreetWise CADlink™ taking mobile response data into 21st century
A new breed of hybrid software for the fire and emergency services
---
Company Name: StreetWise CADlink™
Headquarters: Mooresville, NC
Signature Product: StreetWise CADlink™ Mobile Response Software
Website:  http://www.streetwisecadlink.com/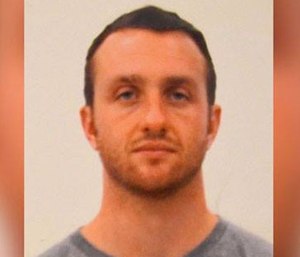 Intro: Hangar 14 Solutions' flagship product, StreetWise CADlink™, is the newest and best tablet-based solution that places critical information in the hands of responders when and where they need it. StreetWise CADlink® is CAD-independent, meaning it will function with a variety of Computer Aided Dispatch systems and can even be set up in departments that have no CAD system at all. Cloud servers handle all data resulting in near zero local IT support. And, StreetWise CADlink® runs on the Android tablet operating system, providing a diverse hardware selection for officers or apparatus.
Where did your company name originate from?
We started our company in a 1500-square foot set of offices that are attached to the back of an airplane hangar at the Lake Norman Airport just north of Charlotte, N.C. It happens to be hangar number 14, so we picked that up in the name of our company. Outside our office windows sit a Cessna 210 and a Piper Cherokee, the latter of which is used for business travel.
What was the inspiration behind starting your company?
After 22 years of full-time firefighting experience and 11 years as a consultant, the president of the company got tired of seeing expensive laptop computers sitting unused in fire trucks with map books lying on top of them. He recognized the need for an affordable, tablet-based mobile response data solution that would be specifically designed for the needs of the fire service rather than police.  
What is your signature product and how does it work?
StreetWise CADlink Mobile Response Software is a universal, CAD-independent software focused on improving situational awareness for the fire responder and incident commander. Because it uses central "cloud" servers, it reduces local cost, IT support and allows essential interoperability and sharing of data between fire departments, even when they are dispatched by separate entities.
Why do you believe your products are beneficial to the firefighting  community?
Over the next few years, new technology will continue to enhance situational awareness and firefighter safety, beginning with basic response and resource mapping to preplans to live monitoring of equipment in use on the scene. We're designing an inexpensive and simple platform to allow all of that data to be fused in a central server and displayed to the incident commander and responders in real time.
What has been the biggest challenge your company has faced?
Same as any other new technology: resistance from the entrenched status quo. Technology, in general, is slow to be adopted by the fire service industry and even some end users. It was the same thing when two-way radios first came to public safety and the commander's "speaking horn" was retired.
What makes your company unique?
For a company involved in communication technology, whether data or otherwise, to focus specifically on the needs of the firefighter is somewhat unique. Law enforcement represents a much larger market share, so typically the firefighter gets a hand-down of that technology that is often poorly suited to their needs. We designed the product through the use of a product development advisory group of fire officers from various sized departments throughout the country.
What do your customers like best about your products?
Our fire service customers genuinely appreciate our primary focus on the firefighter. They like the fact that we have experienced fire officers as part of our staff. They also appreciate our concierge approach to making sure their individual needs are met for speed, reliability and simplicity.
What is the most rewarding part of serving the firefighting community?
Knowing our product is helping improve firefighter safety and the management of emergency incidents.
Do you support any charitable organizations?
One or more of our staff frequently participate in charitably 5K and 10K races including the Courage and Valor 5K at FDIC every year and fundraising races for local volunteer fire departments on behalf of the company.
Is there any fun fact or trivia that you'd like to share with our users about you or your company?
We are a pet-friendly office and typically have two or three shelter-rescued dogs lying around watching us work. Our various staff members can frequently be seen during work breaks playing a game of fetch with one or more of the dogs.
                                                                                
What's next for your company? Any upcoming new projects or initiatives?
We will continue to work on the fusion of new sources of live incident data to enhance situational awareness.