Using data to map your emergency services community response
Data mapping can identify hot spots, road closures and public health concerns in real time, and allow for resource deployment planning and training
---
What if you could convert all the data your people collect – in your community's 911 public safety answering point (PSAP) and during response to fire, EMS and law enforcement incidents – into visual information using the map of your community? Visual information that could be used for planning, resource deployment, training purposes, and much more. Would you be interested?
Of course, you would! And this is not some pie in the sky concept. It's available today. Manufacturers are developing and delivering software solutions, data analytics and services for EMS organizations, hospitals, community paramedicine programs, fire departments, and emergency management and preparedness agencies – software solutions, data analytics and services that can help your public safety organizations to be safer, more effective and more efficient.
What information mapping can do for your public safety agency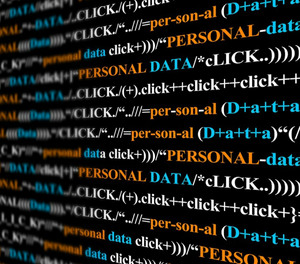 The latest software advances actively monitor and deliver the data your organization's leaders need to make data-driven decisions – decisions that can have a positive influence on your organization's operations and, ultimately, service delivery from patient care, to fire response, to law enforcement response.
The best part is that your people don't have to spend valuable time developing reports. And because many of us are visual learners, software platforms can take your collected data and turn it into visual information you and your people can quickly understand.
Different layers available for mapping real-time information for your planning and operational responses can illustrate:
The locations where your EMS and fire responses are meeting response goals and where they are not.
The ambulance patient offload time – also known colloquially as "wall time" – for the medical facilities where your EMS crews take patients.
The call locations and type for all fire, EMS and law enforcement calls for service to quickly identify areas being underserved, patterns of response and other resource deployment and management trends.
The opioid drug epidemic in the U.S. has highlighted the need for information that enables public safety agencies and local government officials to quickly determine hot spots of activity (i.e., clusters of the same call types) to make resource deployment decisions. With the right software, those agencies and officials can see that information in real time and see trends over time.
One of the great fears of epidemiologists around the world is that of a pandemic flu outbreak and the speed at which such an outbreak could spread worldwide. Data mapping can give your public safety agencies and local public health officials the ability to see where patients with flu-like symptoms:
Called for EMS, but did not require transportation to a hospital emergency department
Received treatment from EMS and were transported to local hospital emergency departments
Received treatment at local hospital emergency departments
Received treatment at local physician offices and free-standing clinics
Data mapping dashboards and monitors
Software dashboards that automatically update give you and your managers the capability to drill down into your data using filters such as time frame, agency/department, specific criteria and more.
This allows you to create playlists that automatically refresh letting you and your people view the dashboards most relevant to achieving your goals. In addition to mapping, your data can also be displayed visually using other formats (e.g., gauges, graphs, or charts).
Get real-time updates as information is posted with automated alerts that send notifications via text message or email, and/or view the updated information on dashboards.
Imagine your first responders being kept up to date as roads close during severe weather or reopen in the storm's aftermath. What could that do for their ability to respond? What could it do for your ability to pre-deploy resources to ensure adequate coverage despite roads being closed?
The future of information mapping has arrived. Now you don't have to wait for the information you need to make the impact you want. Make those decisions with more confidence because you're always looking at the most current data that's been put into your public safety information systems, whether it's insight into operational, surveillance or clinical improvements.

Request product info from top Fire Emergency Response Software companies
Thank You!