What's hot with emergency response software
Taking the digital leap or upgrading an exiting system presents a daunting array of options; here's how to narrow those choices
---
If there's one thing that hounds the fire service it's our reputation for not being, shall we say, the best documenters of the work we do in our communities. Our lack of documentation prowess has several negative influences on our organizations, with the most debilitating being the lack of a comprehensive national fire response database. 
The lack of a truly nationwide fire response database means we can't draw meaningful and accurate information to support funding requests from local government, grant applications, public education efforts and enhanced building and fire prevention codes.
Currently, only about 60 percent of departments submit their response data to FEMA's National Fire Incident Reporting System. We have lots of room for improvement in this area.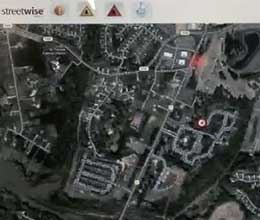 Fear not, because of technology things are getting better all the time. Enhanced computer software, cloud computing, and mobile applications for wireless devices like tablets and smartphones are making it easier for every department — regardless of its size and budget — to provide its personnel with the ability to become good documenters.
What's out there
Whether you're looking at software for desktop and notebook computers, or applications for wireless devices, you're going to find that there are many common elements across the different platforms. These elements include:
Resource accountability including apparatus status tracking.
Integrated GPS data.
Checklists such as for incident action planning.
Third-party software integration.
Pre-incident planning information storage, retrieval and sharing.
File libraries.
Conference calling.
Text messaging of dispatches and notifications.
Instant mass-messaging system for enhanced communications within your department or team.
Mapping and weather data.
Time-stamped reports.
Video and photo streaming.
The search for the right software and platform can seem daunting at first glance. But I found some resources to bring challenge to a more manageable level.
Capterra is a free resource for software buyers. Users looking to purchase software can start their software research in one of more than 300 software categories listed on the Capterra website; consult buying guides, blog posts, and user reviews; and consult with on-hand software experts for individual assistance.
In October 2003 the National Association of State EMS Officials recognized the need for nationwide EMS data collection. They assigned specific definitions to a set of data elements identified as desirable to be collected on a national level.
The National EMS Information System—Technical Assistance Center, part of this effort to develop a national EMS database provides a listing of software manufacturers whose products have achieved either silver status (partial compliance with required elements) or gold status (full compliance with required elements).   
How does NEMSIS do it for free? Participating software vendors can choose to upgrade their account to drive additional web traffic and sales leads.
Commercial solutions
The Rhodium Incident Management Suite is a cloud-based incident tool that provides a complete situational awareness image for incident staff both on and off the scene. Rhodium Suite is customizable and all-hazards oriented. It can be used for all types and sizes of incidents including structure fires, tactical situations, vehicle crashes, mass casualty incidents, industrial accidents, and major regional or national disasters.
Zoll's RescueNet is a suite of software solutions for all aspects of EMS operations. It is a fully integrated data management system that gathers and centralizes information and links the entire pre-hospital chain of events into a single system. RescueNet's open, Windows-based architecture works with legacy systems and provides scalability to grow your system. 
MobileEyes Plan & Respond software helps eliminate hard to update and hard to locate paper pre-fire plans, making those three-ring binders a thing of the past. Users can update digital pre-fire plans in near real-time. Click a button to update your MDTs, keeping your emergency response firefighters safer, reducing time on scene, while improving your ISO rating.
An integrated occupant database allows your department to make in-the-field updates to support local emergency response firefighters with dangerous conditions and locations; stored hazardous materials; sprinkler system connections; building diagrams and site layouts; digital images; emergency contacts; and other pertinent information.
Cloud-based
StreetWise CADlink uses cloud-based server architecture to deliver data sharing and interoperability to you and your mutual aid partners. Information and data from cloud-based servers, your dispatch agency's CADS, and your agency desktop systems can be integrated with StreetWise CADlink to produce a database that can be accessed by personnel in the field using tablet computers.
AIM Online Software is an EMS management software that uses a modular architecture that includes modules for ePCR, ePCR remote link, billing, crew, fleet, and membership. AIM Billing can decrease major data entry time; cut turnaround time for accounts receivable with electronic insurance claims submission; and bill transports with complete records real-time. AIM ePCR and AIM Remote Link save crews precious time in the field by providing direct access to the on-line patient account repository and complete patient-care report history.
Fire Rescue Systems' fire and rescue software is a modular-based system that addresses the major response information elements so that you can customize it to address any emergency response needs.
Dispatch and more
ADASHI is a software platform for managing, communicating, responding to and reporting critical incidents. The platform consists of three modules, which can be used separately or together.
ADASHI Dispatch is designed for first responders who primarily require navigation and routing to an incident, along with locally available geographic information and preplan data.
ADASHI First Response provides all features and capabilities of ADASHI Dispatch, except routing, along with detailed incident guidance, including hazard modeling, checklists, and NIMS support.
ADASHI Command Post builds on ADASHI Dispatch and ADASHI First Response to provide a resource management system for emergency incident commanders and managers.
Web-Deployed from FirePrograms Software requires no software installation and uses the FirePrograms servers. In addition, all software updates are installed by FirePrograms staff; automatic database backups are performed daily; and information is accessible via the Internet from a PC, MAC, iPad, Android device or smartphones.
The operation of today's public safety communications centers is dependent upon information and the ability to manage it. That requirement, in turn, depends heavily upon computer-aided dispatch software.
The design, development, purchase and installation of CAD systems can be a complicated endeavor for even a medium or large-size public safety agency. It involves not only the installation of computers and the CAD software, but usually connection to a wide variety of other systems such as alarm inputs, mobile data systems, time synchronization sources, records management systems, and CADS of other agencies.