PlateSmart enhances their software-only LPR solution
PlateSmart LPR supports state jurisdiction recognition for all 50 U.S. states as well as plates worldwide
---
PlateSmart unveiled their high-definition license plate reader (LPR) software on the show floor at IACP in Orlando.
The software-only technology works with any standard PC or off-the-shelf surveillance camera to deliver HD mobile video surveillance without any processing hardware, making it easy to maintain and affordable for mass-deployment within a law enforcement agency.
Mobile LPR works in the background of the user's PC and provides instant notification when action by the officer is needed. The software features a simple interface, large buttons and easy-to-read data.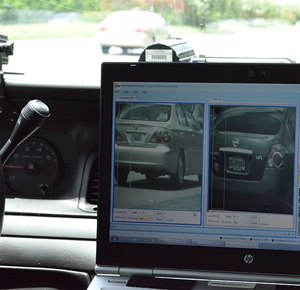 PlateSmart LPR supports state jurisdiction recognition for all 50 U.S. states as well as plates worldwide. It has a capture speed of 70 MPH at any distance and in any direction, and will work year-round, regardless of weather conditions.
The ability to view footage live and also take snapshots means once a plate is captured, the image can be stored and recalled for further review and documentation later if necessary. Some of the new features unveiled at IACP include a user-definable data retention policy, which allows users to determine how long LPR data is stored in the system.
A new comprehensive license plate search capability and information sharing capabilities among officers are some more new additions to the software.
The software can also store location information if the vehicle is equipped with a GPS device.Other features include integrated back-office and reporting tools for easy, shareable data analysis.
PlateSmart's LPR technology is also available in a cloud-based subscription service for a nominal fee.
For more information, visit PlateSmart.com