Cancer in the fire service (eBook)
Learn more about the risks and what you and your department can do to reduce your exposure to fireground toxins
---
Sponsored by Decon7 Systems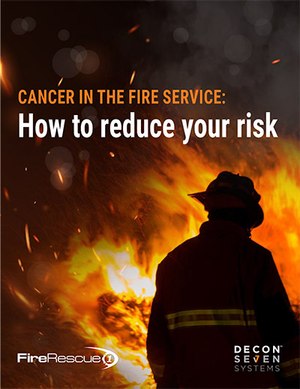 Firefighting has always been a risky job, but some of the most insidious risks were not recognized until the past decade. Soot, smoke and other byproducts of combustion can be as dangerous as the flames themselves if allowed to remain on equipment, gear and skin.
In this eBook, you'll learn more about these toxins, how your choices off the job affect your cancer risk and, most importantly, what you should do after every fire call to reduce your exposure to soot and other harmful particulates.
Download the FREE eBook to learn more about:
Heat, smoke and toxins: The other fire triangle.
10 steps your department should be taking to minimize cancer risks.
Understanding your risks of cancer.
How to neutralize carcinogens with a decontamination solution.