N.Y. city to sue state over Peyton Morse's death
Watertown suit will aim to recover about $178,000 in expenses incurred by the city for the firefighter's medical emergency and death
---
By Leila Merrill
WATERTOWN , N.Y. — The city where firefighter Peyton L.S. Morse died is preparing to file a lawsuit against the state of New York, the Watertown Daily Times reported.  
Morse, 21, suffered a medical emergency during a training exercise March 3 and died in a Pennsylvania hospital nine days later.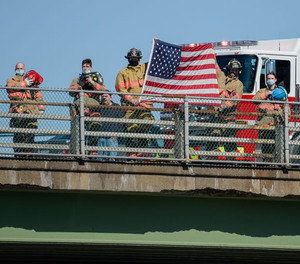 City Attorney Robert J. Slye said last week that the lawsuit will involve expenses incurred by the Watertown resulting from the New York State Academy of Fire Science's negligence in Morse's death.
The Public Employee Safety and Health Bureau recently announced it found the fire academy did nothing wrong in the events that led to Morse's death.
"It will make us work even harder," Slye said.
 Watertown Fire Chief Matthew Timerman said the report made him angry and frustrated.
The city's lawsuit aims to recover about $178,000 in expenses incurred by the city from Morse's medical emergency and death, including the firefighter's funeral, medical bills and transport and employment insurance.
The city has also retained an investigative firm.