7 fire apparatus that will make you look twice
Sometimes a classic red fire truck is a little boring
---
Regardless of what it looks like, fire apparatus tend to be noticed. But these unique apparatus might get a double-take from bystanders and firefighters alike. 
From concept vehicles to miniaturized versions and even some unique color schemes, these may not be your typical fire vehicles, but they still get the job done. 
Do you know of a unique apparatus we may have missed? Leave us a comment below and we may add your suggestion to the list. 
1. Ford's Fire Command Bronco
Kicking things off with the newest vehicle on the list, the Fire Command Bronco was revealed by Ford upon the release of its 2022 Bronco models. 
"The backwoods fire/rescue-themed Bronco is ultra-capable to rush the fire chief or rescue lead ahead of heavier equipment to assess each situation and build a tactical plan of attack for the team," reads a statement from BDS Suspension.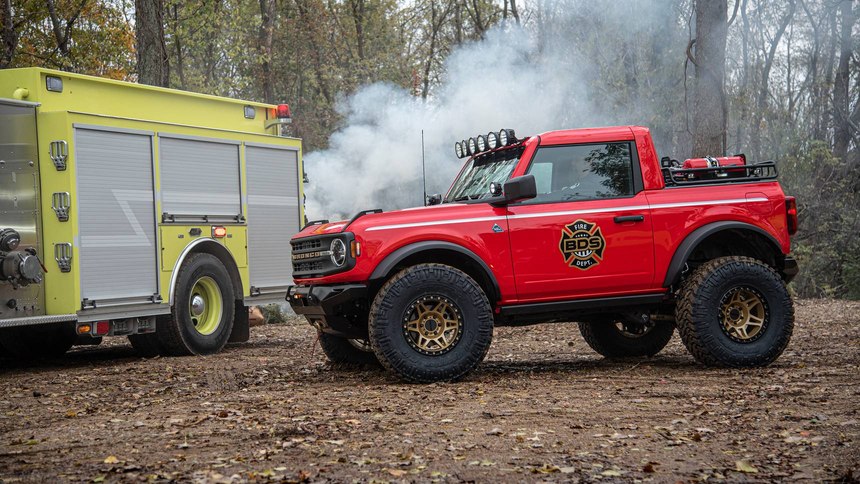 (Photo/Ford)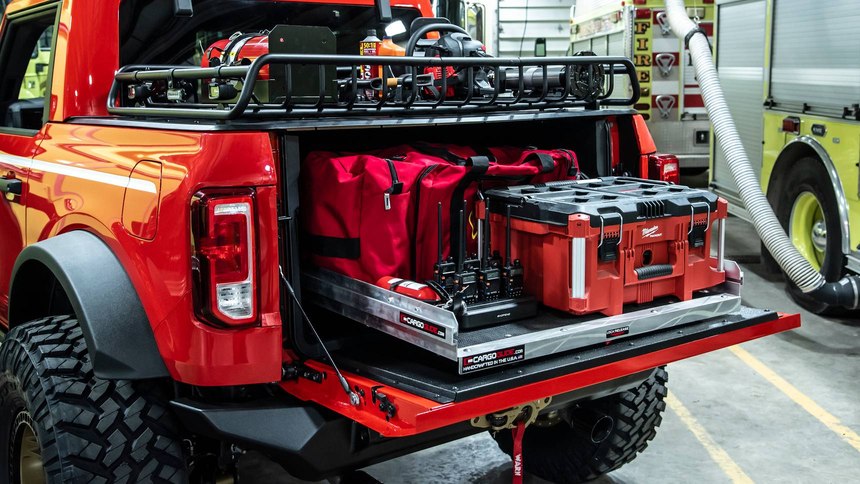 (Photo/Ford)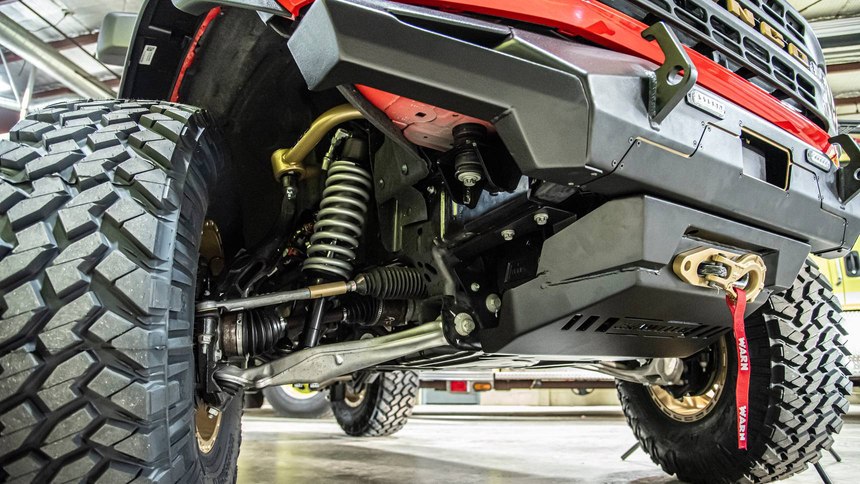 (Photo/Ford)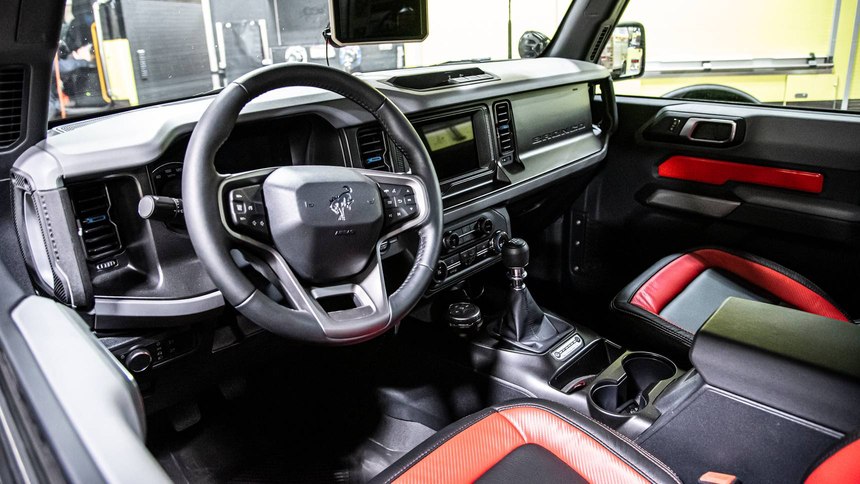 (Photo/Ford)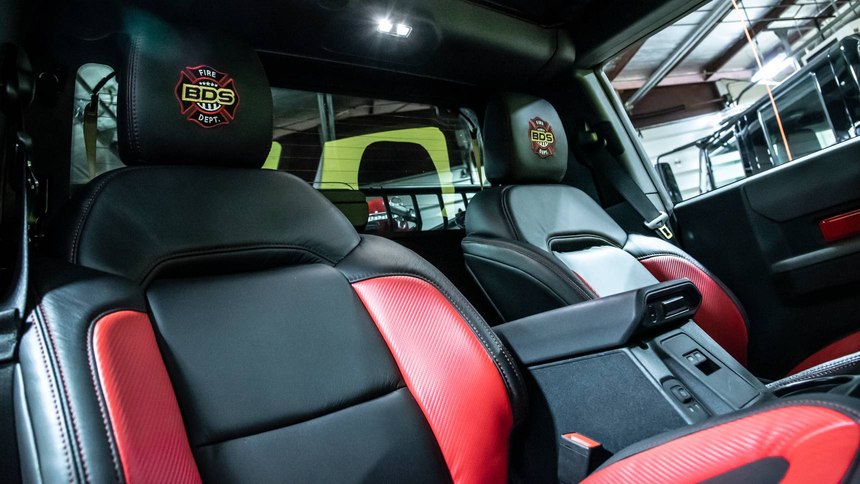 (Photo/Ford)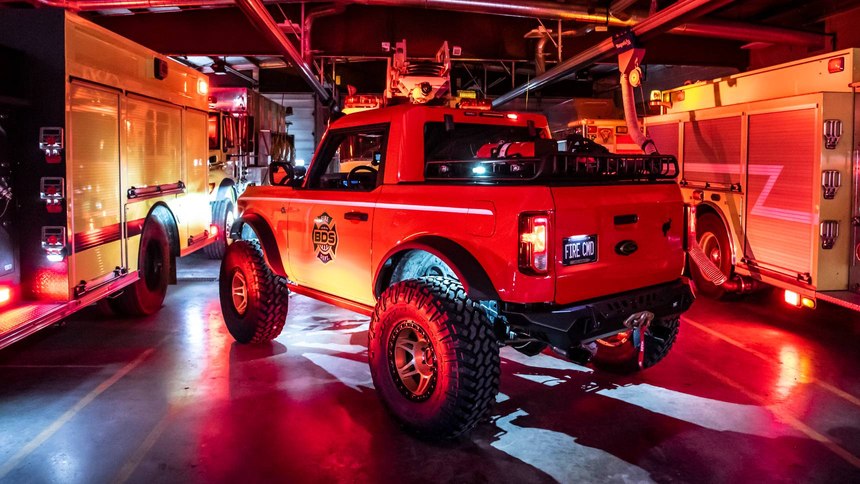 (Photo/Ford)





---
2. Sharon Hill (Pa.) Fire Company's 1968 Dodge Van
This gorgeous throwback was purchased brand new by the department to be used as a utility vehicle, and is still in operation as a spill mitigation unit. According to the department, the van is "equipped with large amounts of oil dry, booms, pads, and other equipment."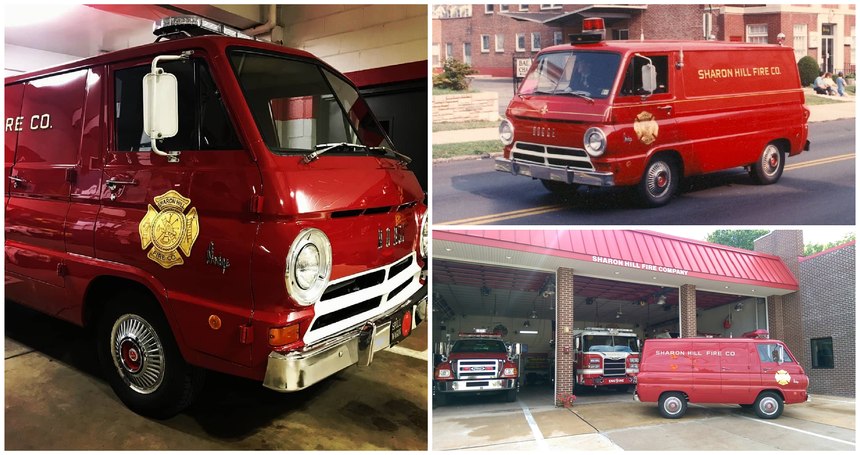 3. Miami's MedCat
In 2019, the City of Miami acquired the MedCat armored vehicle in the aftermath of Hurricane Irma, inspired by the city police department's BearCat. The MedCat can withstand hurricane-force winds – a necessary feature for a department located in Florida – and was the first of its kind at the time of purchase. 
The MedCat is capable of sustained winds in excess of 35 mph and also offers superior protection for providers inside. 
"We can use this not only in times of hurricanes, but we can also use it for active shooters and things such as that," Chief Joseph Zahralban said in an interview with Local 10 news in 2019. "This is how we would get our paramedics into the hot zones safely."
4. Louisiana State University's purple and gold apparatus
It's impossible to miss this stand-out fire truck as it rushes to a call. Decked out in LSU's signature colors and tiger design, it's part of the university's Carol L. Herring Fire & Emergency Training Institute, which trains volunteer and paid firefighters from across the state, up to 35,000 students each year. 

5. The "Lyn Hutton" mini fire engine
After successfully taking ownership of a custom-built mini engine in 2015, the Cherry Grove Fire Department wanted a second to help navigate the town's unpaved boardwalk roads. The engine was dedicated in 2020 in honor of Lyn Hutton, who joined the fire department as a volunteer in 1976 and served as Cherry Grove's first female fire chief from 1980-1994. 
"As I stated many times, and I'll say it again every time I get a chance, I just led a team," Hutton said of the engine's dedication in her name. "The team did the work. Those are the ones who let me lead and took the training. They worked hard, they gained respect through their actions and I didn't do it alone."

In 2018, shortly after it debuted with the department, Heavy-1 responded to its first call: a pedestrian bridge had collapsed onto an eight-lane highway, which killed six people, injured 10 and crushed eight vehicles. 
"In that bridge collapse, we weren't able to make any saves, because everybody that was trapped unfortunately passed," MDFR Lt. Jairo Rodriguez said in an interview with FireRescue1. "But, with that truck, we were able to remove all of the bodies from the wreckage. We removed the concrete and the vehicles from under the bridge."
The apparatus has everything that a normal rotator has, Rodriguez said. It includes a 60-ton boom, which is the main arm on the top. It also has an under lift, which is the second boom in the back. The one that falls out like an elbow, he said, is a 50-ton boom.
Heavy-1 also has five winches – two deploy off the tip of the boom, two deploy at the middle of the boom, and one deploys at the bottom at the base. "That allows us to be able to capture weight from any angle from the front, side, back or any angle to either lift or stabilize heavy loads," Rodriguez said.

7. Central County (Mo.) Fire & Rescue's stars and stripes
The department wanted to honor Marine Lance Cpl. Jared Schmitz, who was killed in action on Aug. 26, 2021 in Afghanistan. He was awarded the Purple Heart, the St. Louis Post-Dispatch reported.
"Our entire community was in shock and mourning the death of a local hero, and we knew we wanted to do something to honor him," said Jason Meinershagen, CCFR deputy chief and public information officer. "Our fire district is very supportive of our veterans, so we quickly knew it was not enough to dedicate a fire truck to just one man, as tragic as his death was. We wanted to do something that touched the heart of every patriot in our community," says Meinershagen.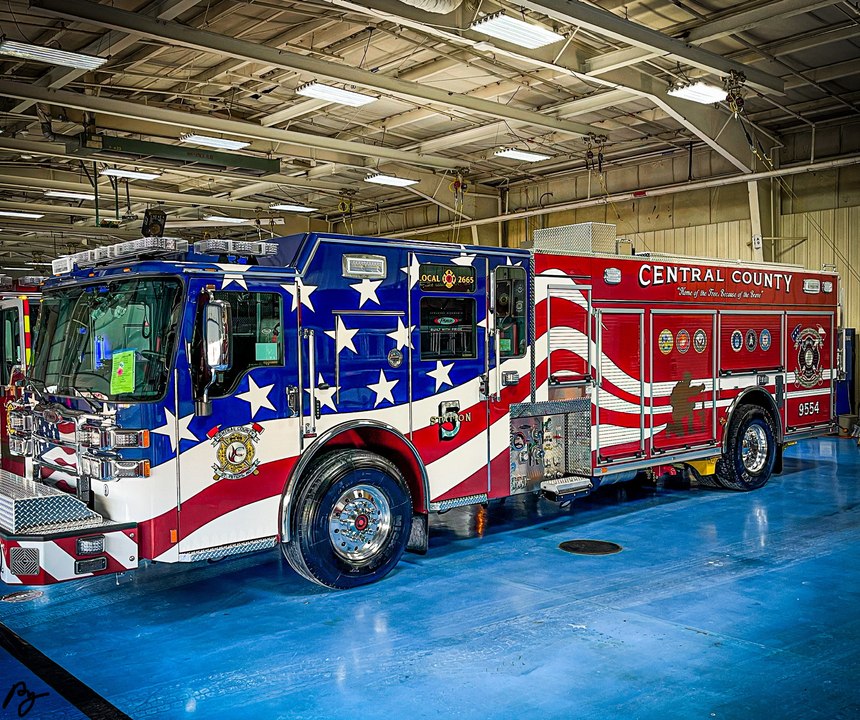 TELL US: Does your department have a fire vehicle that makes heads turn as you drive around the community? Send us an email to editor@firerescue1.com with photos and a description of the vehicle, and we may include it in a future article. 

Request product info from top Fire Apparatus companies
Thank You!