How often do you wash and wax your rigs?
We gathered the most compelling responses and invite you to join in by adding your own opinion in the comment section below
---
Every fire department wants their fire truck to look shiny and clean — whether it's sitting at the station or out on a call. With the long, harsh winter coming to a close, firefighters will begin to dust off their sponges and hoses to polish their rigs for the summer.
We asked readers on Facebook to share how often their department washes and waxes their rigs. We gathered the most compelling responses and shared them below. We now invite you to join in by adding your own opinion in the comment section below.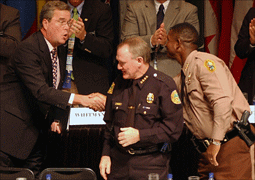 "Every day, because looking and being professional are a major part of being in the fire service." — Shane Pruitt

"My guys had to spray the tires, wipe them and the wheels after every run when it was nice out. When it was rainy or snowy, the apparatus was washed with soap and water then wiped down after every single run. Waxed before each parade and then twice a year. We ran about 750 calls a year with about half that being engine runs. We had the oldest apparatus, but the best looking and smallest repair bills of all county apparatus." —Billy Sullivan

"It's ridiculous to wash after every call. It will ruin the paint." — Kevin Porter

"Every C shift, because A and B shift don't know where the garden hose is." — Phil Lewis

"We are down to washing once a week because of the drought. After every call would make our paint wear off. The comment about the probies doing it cracks me up. Some things should be done as a crew." — Andy Whaley

"We're all volunteers, so only once or twice a month." — Rodney Davis

"Back in the day, we washed and hand dried every day, rinsed upon returning if raining and hand dried inside the bard, and waxed at minimum once a quarter. Then after a lawsuit for soap runoff into storm drains, washing with soap was prohibited. We could still rinse, but that was it — unless we went to a car wash. We started washing the rigs with soap inside where the drain went to the sewer so it could be treated. So the rigs get washed and waxed about once a quarter or longer. Can you say water spots now!" — Karl Swope

"Every shift — sometimes two or three times. Stinks having a white truck." — Daniel Cosier
We also polled our readers here and the results can be seen below.