'It's here': LAFD chief announces arrival of first electric apparatus
The Rosenbauer engine is now at its home station, Fire Station 82 in Hollywood
---
By FireRescue1 staff
LOS ANGELES — Saturday marked a milestone for the Los Angeles Fire Department, finally taking delivery of its much-anticipated electric engine.
LAFD Chief Kristin Crowley tweeted the news and photos of the new Rosenbauer engine, adding that she got to test it out: "It's quiet, has a tight turning radius, smaller width, and most importantly will reduce harmful emissions."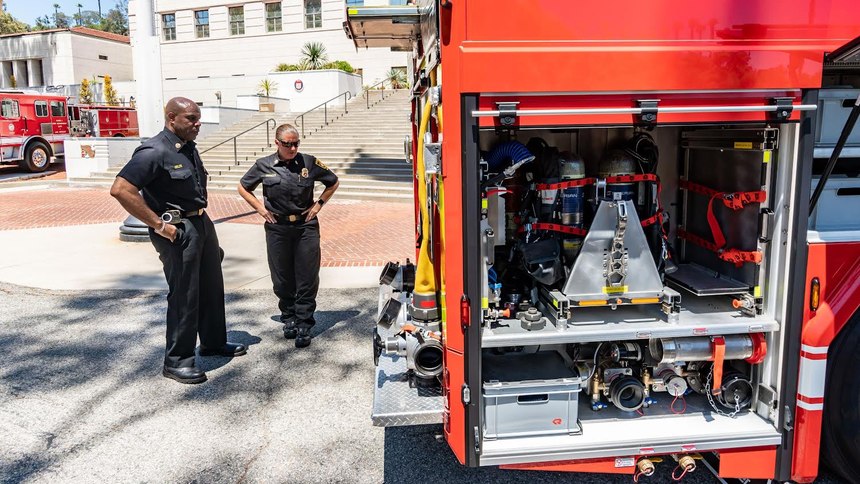 (Photo/Chief Crowley, LAFD)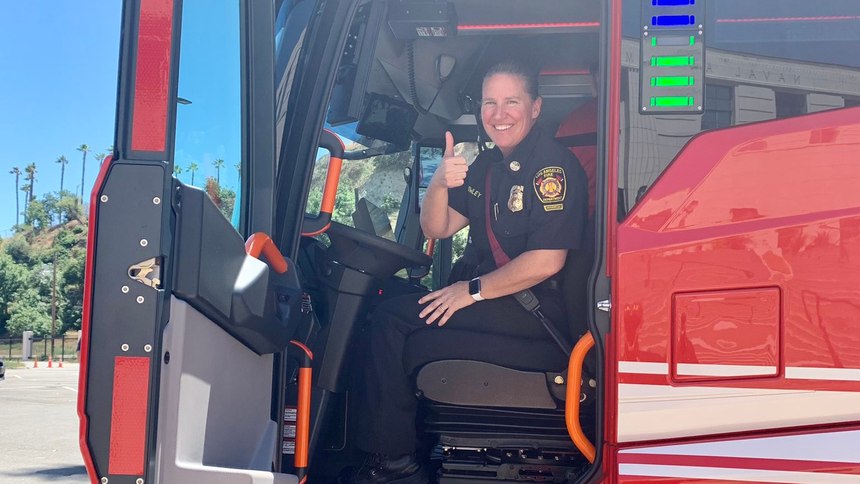 (Photo/Chief Crowley, LAFD)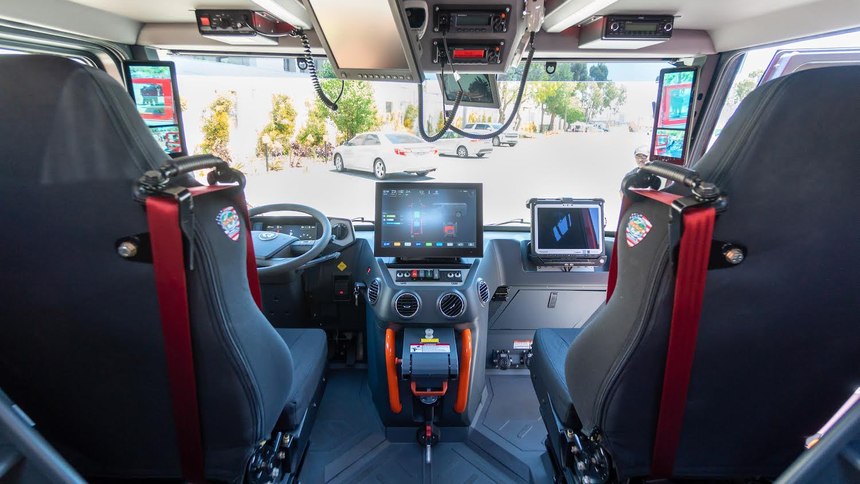 (Photo/Chief Crowley, LAFD)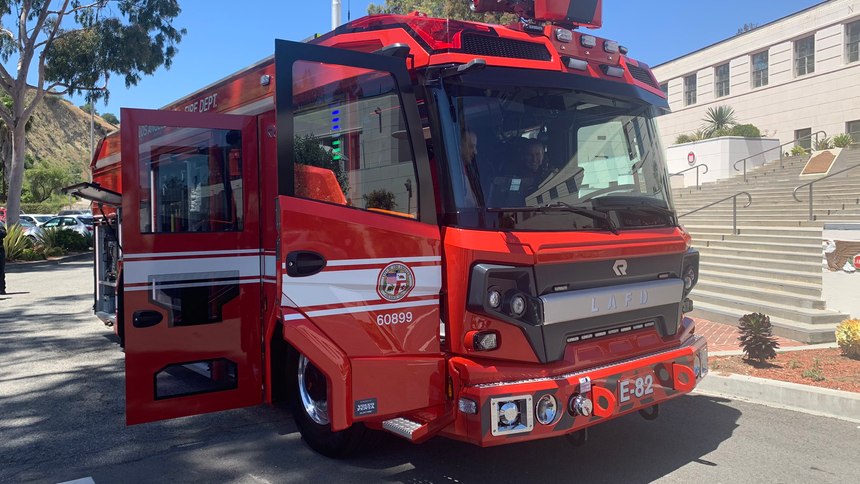 (Photo/Chief Crowley, LAFD)



The apparatus will be on display for public viewing at its new home – Fire Station 82 in Hollywood – on Saturday from 10 a.m. to 4 p.m.
LAFD first announced the purchase in February 2020, making it the first fire department in North America to purchase an electric engine for its fleet. The Madison (Wisconsin) Fire Department also has an electric apparatus – the Volterra zero-emissions pumper – on loan to the department from Pierce, making it the first electric apparatus in active service as of June 2021.
Based on Rosenbauer's Concept Fire Truck (CFT), LAFD's Rosenbauer engine is customized for the specific needs of the LAFD while meeting all of the safety standards set forth by the NFPA, according to the release posted to the department's website.
In February 2020, then-Fire Chief Ralph Terrazas shared a video about the milestone purchase: