Pierce to add digital collision avoidance technology to custom apparatus
The manufacturer will collaborate with HAAS Alert to make the technology a standard integration
---
By FireRescue1 Staff
APPLETON, Wis. —Pierce Manufacturing Inc. is partnering with collision prevention brand HAAS Alert to standardize digital collision avoidance technology in its custom apparatus.
The HAAS Alert Safety Cloud system will be integrated into all new apparatus in production starting in early 2020 and will also be available as an aftermarket solution for apparatus already in service, according to a Pierce press release.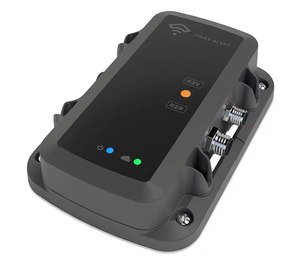 The Safety Cloud sends real-time alerts to nearby motorists through navigation apps, such as Waze, using a hardware device mounted in the cab of a fire vehicle. Pierce said this system will be included in all Appleton-built custom chassis produced for U.S. and Canadian municipal customers.
"Distracted driving continues to be a major concern on roadways as members of fire service put themselves at risk while responding to emergencies both in route and positioned at a scene," said Pierce President Jim Johnson. "Working with HAAS Alert enables us to offer an innovative new way to incorporate technology that extends beyond the fire apparatus to support safety protocol for firefighters and members of the communities they serve."
Increasing awareness of nearby drivers to hazardous situations ahead of time is key to preventing emergency vehicle collisions, according to the release.
"Despite increased measures put into place by public safety agencies and the rise of initiatives including Vision Zero and the Move Over law, roadway collisions involving first responders and motorists continue to increase year over year," said HAAS Alert Co-Founder and CEO Cory Hohs.
Hohs said the Safety Cloud alerts reach beyond the sirens and lights of emergency vehicles and give drivers more time in advance to make safe decisions on the road.

Request product info from top Fire Apparatus companies
Thank You!