Spotlight: ESI Apparatus Division provides customers with the ability to design, fabricate and install well-thought-out hydraulic rescue systems on your apparatus.
---
Company name: ESI Equipment 
Headquarters: Montgomeryville, Pennsylvania 
Signature Product: ESI Equipment
Website: https://esiequipmentglobal.com/apparatus/rru/?utm_source=FR12020&utm_medium=Digital&utm_campaign=Apparatus_campaign
1. What was the inspiration behind starting your company?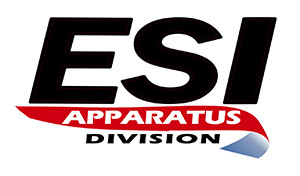 Starting as a one-person operation over 30 years ago, ESI began representing the Holmatro Rescue Tool line. Continued growth and increasing demand from our great customers, ESI has grown to be a reliable emergency resource as one of the largest rescue equipment suppliers in North America and a manufacturer of other types of equipment and services that are distributed worldwide.
2. What is your signature product and how does it work?
A game-changing Solution for today's responders, ESI Rapid Response Units are used to serve the emergency service market as an inexpensive first-due apparatus. ESI Apparatus Division's specialized custom interior configurations and installation options offer a rare opportunity to reduce vehicle operating and maintenance costs while enhancing vehicle capabilities. With transferable bodies that fit any domestic pick-up, ESI Rapid Response Units introduce a more effective and economical way of handling 80% of regular calls.
3. Why do you believe your products are essential to the law enforcement community?
Smaller rescue vehicles, such as ESI's Rapid Response Unit, are filling the need for many departments where a larger fire truck is above budget restraints and staffing requirements. ESI Apparatus Division's Rapid Response Units are less expensive to operate than a larger fire truck and capable of carrying emergency response equipment, medical supplies in a climate-controlled cabinet and even offer enough space to include water or foam pumps. The RRUs are smaller and therefore can respond to a call quicker with easier maneuverability.
Using the Rapid Response Unit even for non-fire calls decreases the number of crew members required and leaves the larger, more expensive truck for a call that requires its use; extending the life of the larger fire trucks with less wear and tear. The transferable caps will outlast 2-3 trucks and our engineered plug-and-play design offer a rare opportunity to reduce operating costs The fast and easy transfer of the cap allows the vehicle to be back in service quickly.
4. What has been the biggest challenge your company has faced?
Tradition. ESI Apparatus develops new and cutting-edge products. Despite the number of times we heard the needs of departments/companies and knew that our apparatus was the solution they needed; it was a challenge in the beginning to get departments to go in a new, more modern direction. Although a challenge at first, our Rapid Response Units have proven their value and capabilities to many companies, serving a large variety of functions.
5. What makes your company unique?
ESI Equipment, Inc. includes diversified divisions of Equipment, Apparatus, Training and Service
6. What do your customers like best about you and our products?
The ingenuity of our response units and our after-sale care through our service and support.
7. What is the most rewarding part of serving the first responder community?
The most rewarding part of serving the first responder community is hearing how our apparatus have aided in making it safer, easier, and more effective.
8. Do you support any charitable organizations within public safety?
ESI Equipment, Inc. continues to support many local and national organizations. In addition to being the official rescue tool provider, Trainer, and on-track safety team for over 8 race tracks, ESI is also a Sponsor of The Spirit of Courage Awards for the Burn Prevention Network, Active supporter of the National Fallen Firefighters Foundation and a long-time member of FEMSA.
9. Is there any fun fact or trivia that you'd like to share with our users about you or your company?
ESI Equipment is the #1 Holmatro dealer in North America and its JYD division has a global footprint.
10. What's next for your company? Any upcoming new projects or initiatives?
For the past 30 years, ESI Equipment Inc. has continued to innovate products and training to help support and protect our emergency response community across the USA. ESI's Apparatus Division is consistently fine-tuning, inventing, and implementing new, unique, and proven methods to ensure we are providing thoughtfully engineered apparatus using the latest technology and designs.

Request product info from top Fire Apparatus companies
Thank You!