PRESS RELEASE
E-ONE® announces Josh Parkin as Director of Operations
---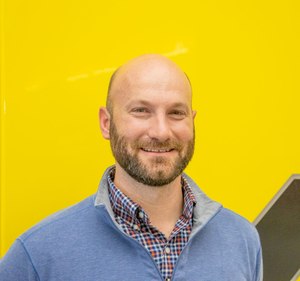 OCALA, FL – E-ONE, a subsidiary of REV Group, Inc. and a business unit within the REV Fire Group, is pleased to announce Josh Parkin as the new Director of Operations, based in Ocala, Florida.
Parkin will be responsible for production of all fire apparatus manufactured in the Ocala facility and will work closely with critical functions to improve productivity and drive enhanced operational performance. He has held multiple operational positions, most recently as the plant manager at JBT Corporation, where he was responsible for safety, SIOP, production, quality, material management and supply chain functions. Parkin also spent six years as the Global Customer Care Manager, developing and implementing a multi-year strategy for growing parts and service.
"I am thrilled to have a high caliber leader like Josh join our team and we look forward to his expertise and leadership to strengthen and optimize our business performance across all value streams," said Gary Pacilio, Vice President/General Manager at E-ONE.  "I am confident Josh will help our business and team achieve new levels of operational excellence in support of our dealers and customers."
Parkin received an M.B.A from The University of Central Florida and B.S in Business Administration from The University of South Carolina.
About E-ONE, Inc.
E-ONE® is a leading fire apparatus manufacturer, making emergency vehicles, rescue trucks, aerial fire trucks, rescue pumpers and custom fire apparatus, and has produced more than 28,000 vehicles delivered around the world. Headquartered in Ocala, Florida, E-ONE is an industry leader in product innovations, new technologies and exceeding customer expectations. E-ONE is owned by the REV Group (NYSE: REVG).
About REV Group, Inc.
REV Group® companies are leading designers and manufacturers of specialty vehicles and related aftermarket parts and services, which serve a diversified customer base, primarily in the United States, through three segments: Fire & Emergency, Commercial, and Recreation. They provide customized vehicle solutions for applications, including essential needs for public services (ambulances, fire apparatus, school buses, and transit buses), commercial infrastructure (terminal trucks and industrial sweepers), and consumer leisure (recreational vehicles). REV Group's diverse portfolio is made up of well-established principal vehicle brands, including many of the most recognizable names within their industry. Several of REV Group's brands pioneered their specialty vehicle product categories and date back more than 50 years. REV Group trades on the NYSE under the symbol REVG. Investors-REVG

Request more info from REV Group
Thank You!