Making performance evaluations worth it (white paper)
This white paper details four mistakes commonly made by public safety agencies when it comes to evaluating personnel
---
By FireRescue1 Staff
A properly prepared performance evaluation is an excellent risk-management tool. It is a regular opportunity to assess how a given employee is currently doing and what future risks they may face, and provide appropriate control measures to address those risks, with the ultimate goal of improving the employee's performance.
Author Gordon Graham is a 33-year veteran of law enforcement, as well as an attorney and a risk-management expert, who has presented a commonsense risk management approach to hundreds of thousands of public safety professionals around the world.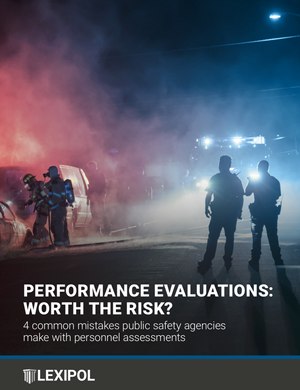 In this white paper, you will learn: 
four common mistakes public safety agencies make with performance evaluations
how to find solutions to your current evaluation process
how to create a rating system that makes sense for all employees
Download the free white paper here.