Omaha fire stations getting state-of-the-art alert systems
Two stations had been using a "pop can" alarm as a backup to the broken system
---
By FireRescue1 Staff
OMAHA, Neb. – Several months after a local news station reported that two of Omaha's fire stations were using a "pop can" alarm system as backup to their broken alert system, the city is installing a new state-of-the-art system in all stations.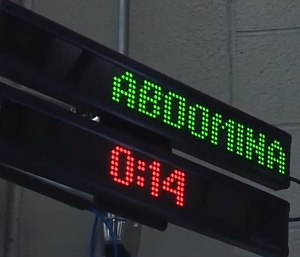 Most stations now have the new system, which features a digital display describing the nature of the call, the address, which rigs are dispatched and a clock. The goal is to get firefighters out the door within 60 seconds,
reported KETV
.
The new system also has a computer-automated voice and "heart-saver" tones.
"Instead of going from zero to 120 right away when the alarm used to go out with loud jarring tones, now it's a gradual light and sound and a voice with no emotion," Battalion Chief Scott Fitzpatrick told KETV.
Five months ago, KETV had done a story about two stations that were using pop cans placed on top of the printers to alert them to emergency calls. 
The city is using a $2.5 million bond to install the system in all 24 stations by Sept. 1. 
Request product info from top Fire Department Management companies
Thank You!