Ore. FD chief ignores union request to resign
The La Pine Professional Firefighters Association Local 3387 is taking issue with Pine Rural Fire Protection District Chief Michael Supkis
---
By Leila Merrill
LA PINE, Ore. — The La Pine Professional Firefighters Association Local 3387 has asked the chief of the La Pine Rural Fire Protection District to step down after efforts at collective bargaining stalled, the Bend Bulletin reported.
The union members sent a letter to him on March 28 outlining their grievances and asking him to resign within days. They said they did not get a response.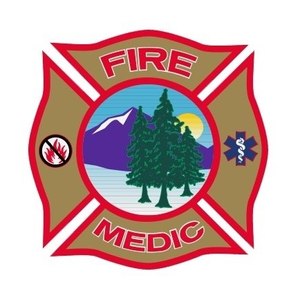 A meeting Thursday of the La Pine Rural Fire Protection District board of directors drew a standing-room-only crowd, Central Oregon Daily reported.
The union alleged that recent firefighter resignations are because of the chief.
"We had seven members walk off the job for different reasons. Many of them wrote letters to the board and the chief. None of these ever go answered," said Kevin Leehmann, president of the International Association of Fire Fighters Local 3387. 
A board member described the union's letter requesting Chief Michael Supkis' resignation as inflammatory and without documentation.
"We have a contract that he doesn't follow. He openly ignores it," Leehman said.
According to Leehman, the union has filed eight grievances and two unfair labor practices.
The chief announced two new hires at the meeting. That leaves one full-time vacancy.   
The board, the local union leader and the state representative of the union later met in an executive session. Details of the meeting were not released.
Request product info from top Fire Department Management companies
Thank You!