Purging Mr. Hyde: 3 ways to cultivate the good within our ranks
Using a 'personal 360' can help minimize the mistakes that compromise the public's trust in the fire service
---
Little in life is one-dimensional or linear. Those who operate in such simple modes are primed for irrelevance, obsolescence and demise.
As officers, we are leaders, but we are also dads/moms, mentors, friends, teachers, preachers, politicians, auditors, treasurers, secretaries, mechanics, logistical geniuses, enforcers, diplomats/ambassadors and, of course, firefighters, paramedics/EMTs. And we're generally good people. Unfortunately, there are those within our ranks who are also bullies, liars, embezzlers, thieves, arsonists, pedophiles. After all, firefighters are human and make mistakes.
In "The Strange Case of Dr. Jekyll and Mr. Hyde," we see Dr. Jekyll take a drug to indulge his evil instincts in the character of Mr. Hyde. Eventually, Jekyll doesn't need the drug, and he is who he is. Similarly, we are who we are, and like society, the fire service is composed of an intricate weave of good and bad, righteous and evil, and we have been at times weighed down by a cancerous form of blindness that has formed a lesion on our history.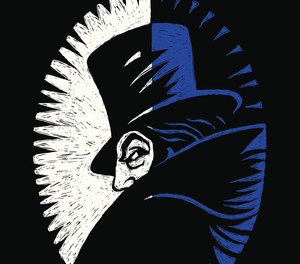 For all of the good – great – things we do and the trustworthy people we are, there is a "Hyde within" that we often see but fail to control and change. We have a solemn responsibility to cure this blindness by recognizing the problems within so that we can uphold the public trust and purge Mr. Hyde from our ranks.
Purging Mr. Hyde is both figurative and literal. Figurative in the sense that people can change and, under definitive circumstances, should have a chance at redemption. Literal in that those who violate the legal tenets of public safety or who have repeatedly demonstrated a lack of capacity to maintain the public trust should ultimately be purged from our ranks.
Cultivating the good within
How can we purge Mr. Hyde so we can maintain the public's trust? The first step is using your personal 360. Having the physical strength, mustering the mental toughness, and focusing on our personal and professional moral obligations provides the basis for everything we do. Let's consider the three factors:
1. Physical strength: Our need for physical conditioning can never be understated. There are many successful NFPA-compliant fire department programs out there. Take a look at the San Antonio (Texas) Fire Department's Health & Wellness program. Recognizing that not all departments can be like San Antonio or have these resources, there are plenty of free options to get a fitness program up and running with materials every fire station has on hand.
2. Mental toughness: I recently spoke with Dr. David Black, CEO of Cordico, about behavioral health issues in firefighters. (Watch for a future Side Alpha podcast featuring Dr. Black addressing behavioral health resilience in the fire service.) Dr. Black commented that, "Firefighters are usually great specimens of psychological health and resilience when they come into the service, but the stresses of constant chaos tend to wear us down." Dealing with those stresses should never come from a bottle, a drug or from being bottled up. Find the avenue within you and your organization to build high-quality programs on which all members of your team can lean. Providing an outlet for stress (like exercise), removing the stigma of asking for help, and developing high-quality programs are factors that we, as leaders, can control of within our organizations.
3. Moral focus: You've seen the headlines scream across your screen. Whether it's social media comments, fiscal improprieties, personal arrest/convictions, professional malfeasance, a lack of domestic tranquility, or any of the myriad troubles humans face, the fire service is no stranger to trouble within the ranks. Taking time to be thoughtful, such as in prayer or practicing the "Zen" within you, is the first step to refocus your thoughts and bring a sense of moral awareness to what you're doing.
Leaders can affect change
We have been wrapped in our COVID-cocoon long enough. I am not suggesting it's time to open the corrals and recklessly charge out into the world; however, it is time to focus on our personal 360 as we strive to meet the needs of our communities. This will ultimately help us cultivate the right face of leadership.
From fundraising, budgeting, personnel management, purchase decisions, discipline/recognition, internal and public education to answering every call for assistance, there are many opportunities for Mr. Hyde to wreak havoc on our service, but we must expect and demand the best amongst us so that we can continue to uphold the public trust. Where we fall short, we have the solemn responsibility to effect change – and purge the Mr. Hyde within.
Request product info from top Fire Department Management companies
Thank You!