PRESS RELEASE
Firefighting Equipment Maker Phenix Technology, Inc. Board of Directors chooses company's new Chief Executive Officer
---
RIVERSIDE MANUFACTURING COMPANY ANNOUNCES EXECUTIVE PROMOTION
Firefighting Equipment Maker Phenix Technology, Inc. Board of Directors chooses company's new Chief Executive Officer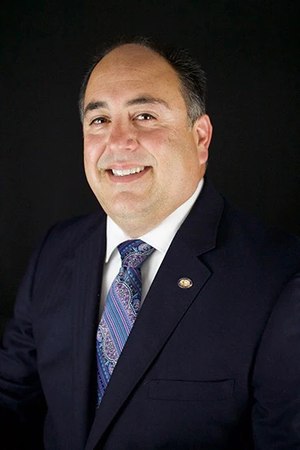 RIVERSIDE, CA. — Phenix Technology, Inc.'s Board of Directors recently announced the promotion of Angel Sanchez, Jr. to the position of Chief Executive Officer, following his accomplishments as Chief Operations Officer and Director of Global Operations. During his 10 years with the company Sanchez has helped lead the business to tremendous success. Phenix has seen unprecedented growth over each of the last ten years and is considered a leader in the fire helmet industry.
Founder and President Ray Russell had this to say about Sanchez, "Angel has been an integral leader for Phenix during these last 10 years, leading the company to success that we hadn't experienced before. His vision and passion for growing the company as well as developing the people in our Phenix family is second to none. In addition to his extensive business knowledge, he also brings nearly 30 years of firefighting experience to the position. He is the best choice for leading us into the future and solidifying our legacy."
Sanchez has been instrumental in the development of a talented team of business professionals whose focus on safety and exceptional customer service are unparalleled. The company has vastly expanded its international presence while strengthening its domestic footprint earning them numerous awards including the prestigious 2018 Presidential E-Award. He has traveled around the world delivering a personal commitment of excellence while establishing new customer relationships that stretch from Chile to Canada to Thailand. In addition to growing the business, the company has also developed a unique award-winning culture that they have shared with the global community. Thousands of business visitors from over 25 countries have come to study the Phenix business culture during the last 5 years.
Sanchez brought with him a variety of successful experiences including leadership of large nationwide teams for Fortune 500 companies. He graduated from California Baptist University with a degree in Public Administration, has a Finance Certificate from University of California, San Diego, and has studied Lean manufacturing in over 30 locations around the world, including a study mission in Japan with Toyota. He also serves on several city, state, and regional boards and commissions and volunteers with a number of different non-profits. In 1993, he founded a 501C(3) non-profit that annually supports thousand of children, seniors, and disabled, retiring in 2017.  His unique combination of business acumen and firefighting experience has been a contributing factor to his success as COO.  As CEO he will continue helping to develop best practices while exploring strategic opportunities to strengthen and grow the business.