PRESS RELEASE
Feniex Industries launches public works and off-road divisions to provide life-saving technology for America's toughest jobs
---
Austin-based manufacturer of emergency vehicle lighting expands availability of Made-in-America vehicle equipment.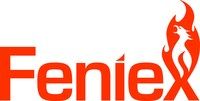 AUSTIN — Feniex Industries, a manufacturer of innovative, American-made products for emergency response vehicles, today announces its expansion into the public works and off-road industries. Feniex will focus on affordable, accessible solutions for common vehicle needs, including lights, sirens and controllers. Feniex proudly designs, engineers, tests and manufactures its products in the United States.  
With this launch, Feniex aims to simplify the overwhelming number of options available to consumers in the emergency, public works and off-road industries. With few products per category, this expansion is the result of a multi-year, $3 million dollar investment in research and development.
"When we say the words 'technology' and 'innovation' police officers, firefighters, construction crews and utility workers are not the first people who come to mind," says Hamza Deyaf, founder and CEO of Feniex Industries. "That's a shame. At Feniex we create life-saving technology for the people we all rely on – the people with the world's toughest jobs. This is innovation that matters."
With the launch of public works and off-road Feniex is also announcing thirteen new products in addition to its current portfolio of over eighty products. The new products include an amber line of full-vehicle lighting (Geo Series), compact siren/speaker for small vehicles (Titan), beacon (AM600), back-up alarm (AM800), work light (AM900), a completely dim-able and adjustable pod light for off-road vehicles (AI Cube), a rock light for racers and rock crawler (Cannon R.L.) and a rear chase light stick (RFC Chase).
"Feniex was founded to serve first responders," said Crystal Germond, Vice President of Marketing at Feniex Industries. "Along the way we've met others who need the practical, affordable technology Feniex offers. We're proud to not only serve these two new worlds of public works and off-road with products we believe in, but to offer them for twenty percent less than our competitors. That in itself is an innovation."
A large majority of the investment in developing these products was spent determining the highest quality, most economical solution. "We don't replicate what's out there, we evaluate what exists and make it better without compromising quality," says Nick Mazzanti, Vice President of Engineering at Feniex. "We ensure our products can withstand the demanding environments our customers are in. Police pursuits in snow and slush, putting out a wildfire in an extremely dry climate, dust and stones at a construction site...these are kinds of environments we test for."
Feniex's full line of emergency, public works and off-road vehicle solutions is now available at www.feniex.com.
About Feniex
Feniex Industries changes lives by manufacturing innovative, American-made products for the world's toughest jobs. Feniex products are designed, engineered, tested and manufactured at our facility in Austin, Texas. From full-size lightbars to interior lights to sirens, speakers and controllers Feniex is proud to offer the best and most affordable life-saving technology for any emergency response, public works or off-road vehicle anywhere.
Feniex. Innovation at its brightest.
To learn more about Feniex, visit https://www.feniex.com.