PRESS RELEASE
Miss out on AFG? – Did you know there are other grants available?
---
CINCINNATI, Ohio., — If you missed out on AFG – don't give up. There are other grants available and now is the perfect time to find grants you are eligible for now – OR to take the opportunity to ensure you are ready to be one of the first to submit for the next round of AFG. In partnership with FireGrantsHelp, MagneGrip offers FREE expert assistance to fire and EMS departments in finding grants for exhaust removal systems, including MagneGrip's new PRO nozzle. MagneGrip not only helps with AFG grants, but also other federal, state, foundation, and corporate grants that could be available to you now!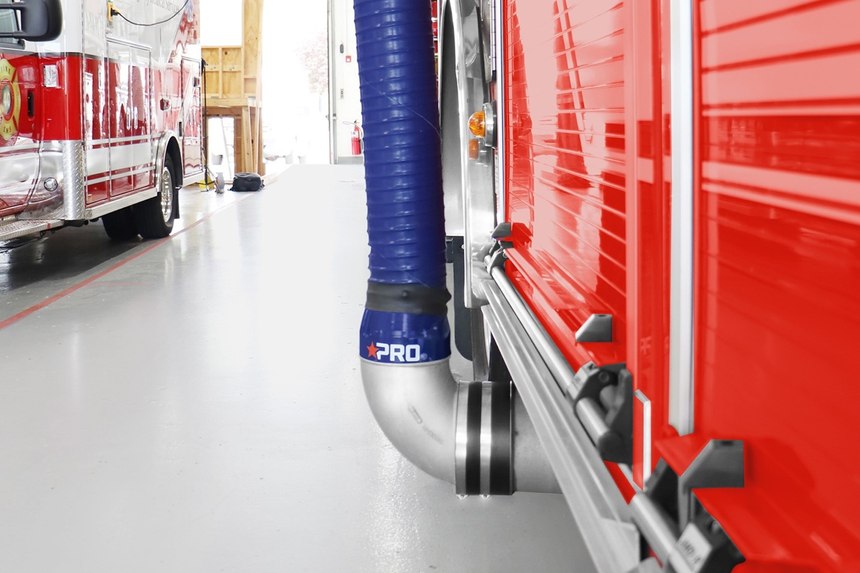 Whether you're just in the research phase, need help getting the proper paperwork completed or if you need help adding the final touches for approval, MagneGrip and FireGrantsHelp are here to guide you every step of the way. MagneGrip's free grant assistance program helps departments meet application criteria by providing:
Personal assistance by grant experts
Grant writing training
Narrative review
Optional grant writing is also available to fire and EMS departments at a 50% discount through FireGrantsHelp.com, an independent resource sponsored by MagneGrip.
Firefighters all over the country are recognizing MagneGrip Exhaust Removal Systems as essential safety equipment for their station's health and wellness against diesel exhaust fumes. MagneGrip's Exhaust Removal System featuring their new PRO Nozzle is eligible to be covered by a grants. MagneGrip's PRO Nozzle features new Flex-Magnet Technology – allowing it to connect from any angle – while having a slim profile, saving tons of space in the station. And ONLY MagneGrip provides a true 100% seal to eliminate 100% of diesel exhaust fumes
Watch this video from the Springdale, Ohio Fire Department about using its AFG grant for a new exhaust removal system and why they love MagneGrip's PRO nozzle.
About MagneGrip
MagneGrip, based in Cincinnati, Ohio, is committed to firefighter health and safety with over 40 years of experience in the air cleaning industry. MagneGrip is ISO 9001:2015 certified, proudly owned and operated by Midwest Ohioans, and manufactured and assembled in the USA.
To learn more about the grant application process and what MagneGrip can do to help protect your station against diesel exhaust fumes, visit MagneGrip.com or call 800-875-5440.

Request more info from MagneGrip
Thank You!