Scott Safety launches air management software
The software allows an incident commander to see air level, PASS and EVAC data
---
Scott Safety announced the launch of its Scott Connect Monitor software solution at FDIC.
The software, according to the company, puts real-time responder SCBA data at incident command's fingertips. It allows an incident commander or team leader to see air level, PASS and EVAC data on a dashboard.
Users can toggle between two displays – allowing data to be seen from an entire team.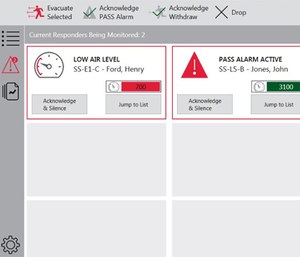 Visit booth 2323 to learn more about the software.