Adashi Systems introduces Adashi Alert: A digital dashboard for public safety agencies
---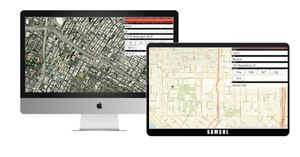 Baltimore, MD: Today, public safety software company Adashi Systems LLC announced the launch of its newest product: Adashi Alert. Adashi Alert is a full-scale digital dashboard that fire, police, and EMS agencies can use to track incoming incidents, receive key information from dispatch, and prepare for turn out.
Adashi Alert's revolutionary interface is designed to keep everyone in the station on the same page. The software can pull data from an agency's computer automated dispatch (CAD) provider to show all active incidents in its jurisdiction. When a new incident comes in, responders can access street and overhead map views of the location to note any hazards and begin creating their incident action plan before they even leave the station.
Another key benefit of this digital incident dashboard is its ability to pull critical data from other sources. Adashi Alert can be connected to a variety of data resources including real-time weather and radar updates, and apparatus and unit information. The Adashi Alert software works on any television or computer monitor with an Internet connection. No specialized equipment is required.
While Adashi Alert functions as a powerful standalone solution, it is also a significant addition to the Adashi ecosystem of public safety software products.
"Adashi Alert is the latest piece of Adashi's full-scale software platform for public safety agencies," said Sanjay Kalasa, Adashi Systems president. "With this system in place, stations can see critical, relevant information for efficient response and create a common operating picture across the entire department."
Learn more by visiting www.adashi.com/alert.
About Adashi Systems LLC:  
Adashi Systems LLC is a leading provider of technological solutions to public safety agencies worldwide. Adashi Systems has developed a full suite of products to aid first responders in the staffing, notification, response, management, and reporting of critical incidents. For more information, visit www.adashi.com