Exhaust Removal with Maximum Protection from MagneGrip
---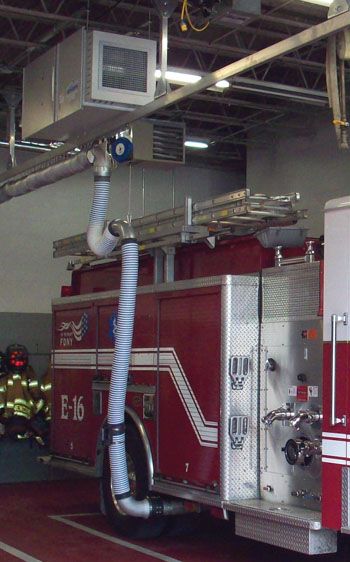 Cincinnati, OH - Fire departments now use two types of exhaust removal systems in their stations to achieve maximum protection for firefighters: MagneGrip Exhaust Removal Systems (hoses connected directly to vehicle tailpipes) and AirHAWK Air Purification Systems (ceiling-mounted air cleaning units). Both are manufactured by MagneGrip Group. This combination removes 100 percent of the harmful gases and particulate from diesel exhaust emissions, as well as off-gases from post-fire contaminants that cling to vehicles, turnout gear and equipment. The MagneGrip/AirHAWK combination provides maximum protection in the bay area, turnout gear room, offices and living quarters.
About MagneGrip
With a MagneGrip Vehicle Exhaust Extraction System, there is nothing more effective at removing toxic air contaminants and protecting the health and well-being of your workforce.

Request more info from MagneGrip Group
Thank You!