PRESS RELEASE
AmericanFirefighter.com launches with information vital to today's fire service
---
Website powered by TenCate Protective Fabrics and leading influencers in the fire service debuts during FDIC International 2018.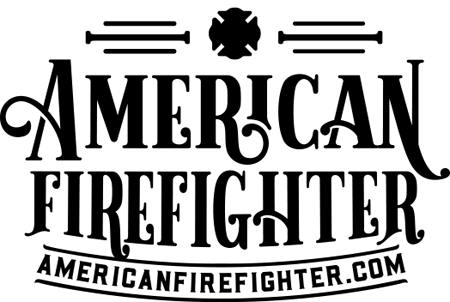 ATLANTA — TenCate Protective Fabrics announces launch of a new website especially for today's fire service community.

AmericanFirefighter.com will launch as more than 32,000 firefighters gather in Indianapolis at FDIC International 2018 from April 26 to 28. Powered by TenCate Fabrics and leading influencers, the website will provide information to firefighters about a variety of information key to the health and safety.

Among the features on AmericanFirefighter.com will be a new Gear Selector. Allowing department decision makers to answer a few simple questions about what's most important in turnout gear, the application will determine the best composite options from about 6,000 different combinations of outer shells and thermal liners.

The site will also include fitness tips and workouts by Ron "Strong" Ortiz, a firefighter for 18 years. When Mr. Ortiz joined the fire service, he noticed an uptick in his weight. He turned to fitness and now, at 50 years old, is among the leading voices in fitness with a huge social media following.

"It doesn't matter where you start," Mr. Ortiz said. "I want to help the men and women of the fire service boost fitness for a long career."

Also featured on AmericanFirefighter.com is Ryan McKay, a firefighter from the Atlanta suburbs who's better known as the Fire House Chef. With more than 14 years in the fire station kitchens — previously the California Department of Forestry in Riverside, CA, and currently Cobb County Fire & Emergency Services in Marietta, GA — Mr. McKay spends every third shift preparing nutritious and tasty dishes for 8 to 12 fellow firefighters.

"Using fresh ingredients and easy preparation work can keep hungry firefighters fueled and energized," Mr. McKay said. "Making healthy choices should never sacrifice robust flavors."

Both Mr. McKay and Mr. Ortiz will be at booth 2213 during FDIC for the launch of AmericanFirefighter.com.

Additionally, AmericanFirefighter.com will feature information about leading health and safety concerns including information on rising occupational cancer. Among the information includes several videos from the recent Cancer Summit hosted by the International Association of Fire Fighters.

A similar version of the website will be available at Canadian-Firefighters.com.
About TenCate Protective Fabrics
TenCate Protective Fabrics is the world's leading supplier of inherently flame-resistant fabrics for firefighters. Respected and recognized worldwide for our aggressive Research and Development, superior quality and cutting-edge manufacturing processes, it's no wonder why seven out of 10 firefighters in the United States wear turnout gear made with TenCate fabrics.

Request more info from TenCate
Thank You!