Growing resiliency: How Alaska firefighters are confronting physical ailments
A two-year grant partnership has allowed the Anchorage FD to create a resilience program that's already helping its members
---
Fighting fire is hard on one's body, as are responses related to medical emergencies, hazmat, search and rescue, and the various other duties that are a routine part of a firefighter's life.
All firefighters know this, and virtually all have had experiences with acute injuries, chronic pain and increasing disability over their years of service. These physical challenges affect not only the individual but also the crew and the department as a whole.
Creating a fire department wellness and resiliency program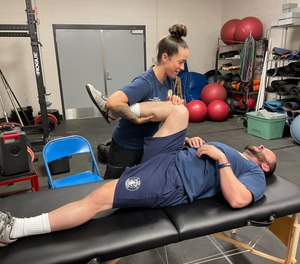 The Anchorage (Alaska) Fire Department, which includes over 400 employees and 13 stations, is working to mitigate the physical challenges its firefighters face. The department recently created the AFD Resilience Program after receiving a two-year Fire Act grant to support physical wellness and resilience, partnering with Duro Health to support the initiatives.
Anchorage Chief Doug Schrage said there are similar programs in place across the country: "The Boston Fire Department has had success with a very similar program. We patterned our grant application on the program they're using in Boston."
Once the grant money was in place, the department sought bids for creating the program. Duro Health was selected in part because the organization already has a local presence providing services to airmen stationed at Joint Base Elmendorf-Richardson.
"They have a medical clinic on site, they have rehabilitation facilities onsite. They've had great success with preventing their parajumpers from getting injured," Schrage said. "If they are injured, they are able to come back to work more quickly" because of the immediate access to supportive services.
The impact of AFD's resiliency program
Over the course of the two-year grant, Duro Health has made modifications to how members    seek physical and wellness support, most notably with an embedded physical therapist at the department. Firefighters have full access to medical professionals affiliated with the department, who can prescribe treatment plans for members.
The department also incorporated a strength conditioning coach and is performing fitness assessments of all line employees. In addition, the fire department provides annual physical testing for all line employees and the union sponsors annual cancer screenings for members.
The reaction to these initiatives has been "universally positive," Schrage shared.
"I haven't heard a single complaint. People say, 'it's great,' 'we love it,'" he said.
Schrage recounted the experience of one firefighter who had been struggling with a joint issue for months. After two sessions with the Duro physical therapist, the firefighter's joint pain basically went away.
"The objective here is to demonstrate a reduction in lost time so that we can, within the two-year period, argue to my superiors that this program is worth continuing," Schrage explained. "The program may not entirely pay for itself in two years, but if it's trending in the right direction – I think I can make the case that this is something that should be forward funded."
Making the case for program funding once the grant support is exhausted requires data collection, which Duro Health is also managing in cooperation with fire department leaders. This data will reflect actual cost savings from the program as well as qualitative testimonials from members who have benefited from it.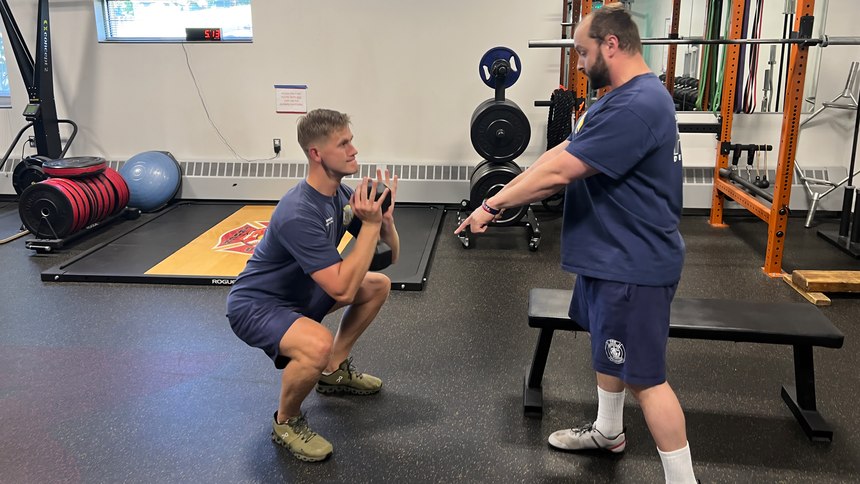 Mental and physical health: 'Two sides of the same coin'
The AFD's Resiliency Program is part of an ongoing commitment by the department to support both physical and mental wellness among its members. The department has also partnered in the past with programs such as Soldier's Heart Learning Circles, an educational program designed to support veterans and first responders suffering from post-traumatic stress, as well as internal peer support teams.
"The new program is about physical wellness and wellbeing, but it's appropriate that it's juxtaposed with our mental wellness programs, because they are inextricably linked," Schrage said. "Being fit physically contributes a lot to someone's mental wellness. They're two sides of the same coin."

Request product info from top Firefighter Fitness companies
Thank You!