Make your favorite tools your own – and keep them at hand
Small tools can get lost in the fast-paced environment of fire rescue – engraving them can help ensure they find their way home
---
By Robert Avsec for FireRescue1 BrandFocus
Firefighters are a very protective lot when it comes to their individual hand tools. And every firefighter comes off their apparatus with what they feel are the best small tools for doing their job in the pockets of their turnout gear pants and jacket. One of the most popular articles on FireRescue1.com – and one that's been through several revisions over the years – is, "What's in your turnout coat pockets?"
Another fact of life on the fireground is that those same tools have a way of getting lost in fast-paced environment of suppressing a fire or extricating a patient from a car crash, especially at night. Sometimes those lost tools can reappear in the light of day, but they may be found by someone other than their owner. Unfortunately, many firefighters don't have the means or the motivation to properly mark their small tools so that they can find their "way home." So, the finder of the tool adopts the "orphan" as their own.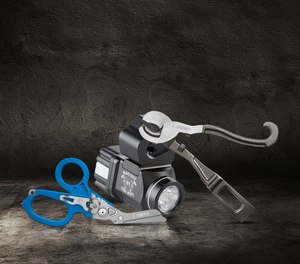 The folks at TheFireStore ("Everything but the truck!") have come up with a solution to solve the problem of "wayward" hand tools: custom engraving. Now firefighters can get two types of customized engraving on selected products they purchase from The Fire Store:
Custom Text Engraving. You can select one line of text, two lines of text, or a large number (e.g., your station or unit number) depending upon the size of the item purchased. 
Custom Logo Engraving. You can also select from one of five custom logos and have it engraved on your purchase from The FireStore. Select from five different logos for the one that's right for you:
U.S. Flag with a superimposed fire ax image.
Maltese Cross with crossed fire axes in the background, along with text above and below the logo.
Maltese Cross with text above and below the logo.
The EMS "Star of Life" with text above and below the logo.
Crossed fire axes with flame silhouettes arising between the axes, along with text below the logo.
AVAILABLE TOOLS FOR CUSTOM ENGRAVING
STREAMLIGHT FLASHLIGHTS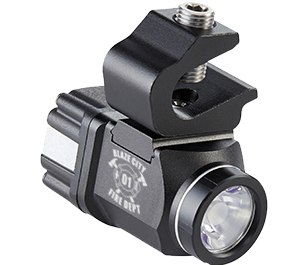 Need a new flashlight? You can choose from any one of the 28 models in the Streamlight product line of rugged and durable flashlights that include both:
LEATHERMAN MULTI-TOOLS
Or maybe you're looking to replace your handy and dependable Leatherman multi-tool? All ten of the Custom Leatherman Tools carried by The FireStore are available for custom engraving, including: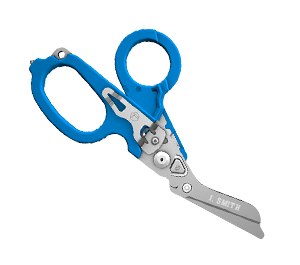 CHANNELLOCK RESCUE TOOLS
Since the launch of Channellock's flagship product in 2008, the company's Model 86 Rescue Tool and Model 87 Rescue tool have become the "gold standard" for giving firefighters a multi-function rescue tool they can carry in their turnout gear pocket. A firefighter with a Channellock rescue tool is a powerful team that can: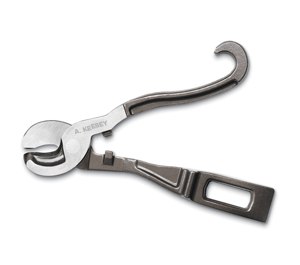 Cut cables, wire, and various light metals.
Pry open doors and windows.
Shut off gas line valves.
Tighten or loosen stubborn hose couplings.
Both the Model 86 Rescue Tool and the Model 87 Rescue Tool can be custom engraved to ensure that you and your Channellock tool are inseparable.
Whether it's your trusty multi-tool or your dependable flashlight, personalizing them with custom engraving can help ensure they make it back into the pocket of your turnout gear at the end of the day.

Request information from Witmer Public Safety Group, Inc.
Thank You!