Swissphone to introduce new pager series at FDIC 2015
At more than 95 decibels, comparable with a jackhammer, the new pager can be heard above fireground noise
---
Swissphone, a provider of pagers for public safety users, will introduce its newest pager series at FDIC 2015.
The s.QUAD Series pager features a compact and lightweight design. It provides 20 to 50 percent better coverage, smartphone compatibility, enhanced message reception, a waterproof and dustproof design and an extended battery life.
It also has an alert at a decibel level equivalent of a jackhammer; assuring alerts are heard above fireground noise.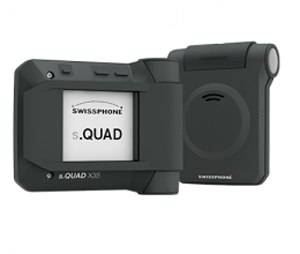 Bluetooth technology allows the s.QUAD pager to connect with compatible smartphones and other Swissphone s.ONE software solutions. Alert messages are sent to the pager via paging and cellular systems. Command personnel can use the s.ONE software solution for alerting, displaying the availability of emergency services, team or group capabilities on a smartphone or other screen. This allows for rapid assessment and re-alerting if necessary.
Swissphone's exhibit will open on April 23 in booth #3008.