Unication unveils the G1 Pager
Unication has unveiled the G1 pager, a submersible voice pager
---
The Unication USA launches the G1 Submersible Voice Pager.
The G1 voice pager comes standard with features including 16 minutes of voice storage, 11 minutes of voice memo, bluetooth capability, seven backlight programmable colors and has up to 64 channels.
The pager is also offered in Low Band, VHF and UHF for the Low Band market and is offered in four colors — yellow, red, black and pink.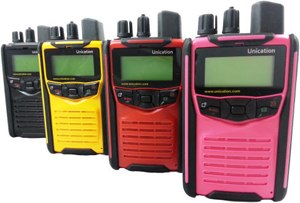 Unication added to the traditional voice pagers the element of two-way communication and the setup of the external service system.
Unication also has partnered with the National Fallen Firefighters Foundation and will donate $20 to the NFFF for every red G1 purchased, according to the company.