CMC to showcase intuitive bailout system at FDIC 2018
The LEVR System offers easy payout, reliable edge transition and simple descent control
---
By FireRescue1 Staff
CMC is introducing the all-new LEVR System at FDIC 2018.
The intuitive bailout system features improved performance, new functionality and a compact size that can be stowed in a user's turnout gear to accelerate deployment, reduce risk of entanglement and minimize interference with other firefighting duties when not in use.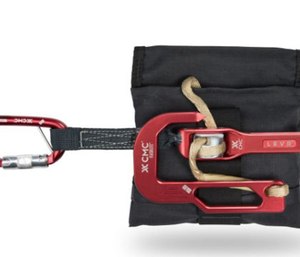 The system includes the LEVR descender, the FlashLite Hook, CMC Fire Escape Web and an escape bag, which comes pre-rigged and is available in two package options.
To learn more, visit booth 1438.