Safariland debuts fire-specific communications systems at FDIC 2018
A stand-alone primary radio communication system and high temperature headset will be displayed
---
By FireRescue1 Staff
Safariland previewed its upcoming communication products for the fire market at FDIC 2018.
The products that will be showcased include: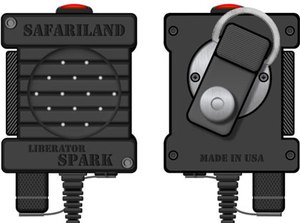 Liberator Spark Remote Speaker Microphone (RSM): a stand-alone primary radio communication system with advanced noise compression technology and Push-to-Talk buttons.
Liberator Flashpoint Single Communications Headset: a high temperature headset that provides firefighters with clear audio transmissions and high definition acoustics. 
Both products will be offered individually and as a system in black. They are anticipated for release in late 2018.
To learn more, visit booth 4151.