PRESS RELEASE
Canine Contest Launches as NBC's 'CHICAGO FIRE' Seeks to Honor Country's Top Firehouse Dog
---
Attention Firefighters - Prized Pooch Can Win 'Today' Visit and 'Chicago Fire' Cameo Role

UNIVERSAL CITY, Calif. — Aug. 15, 2013 — "Chicago Fire" is holding a nationwide contest in search of the perfect firehouse pooch.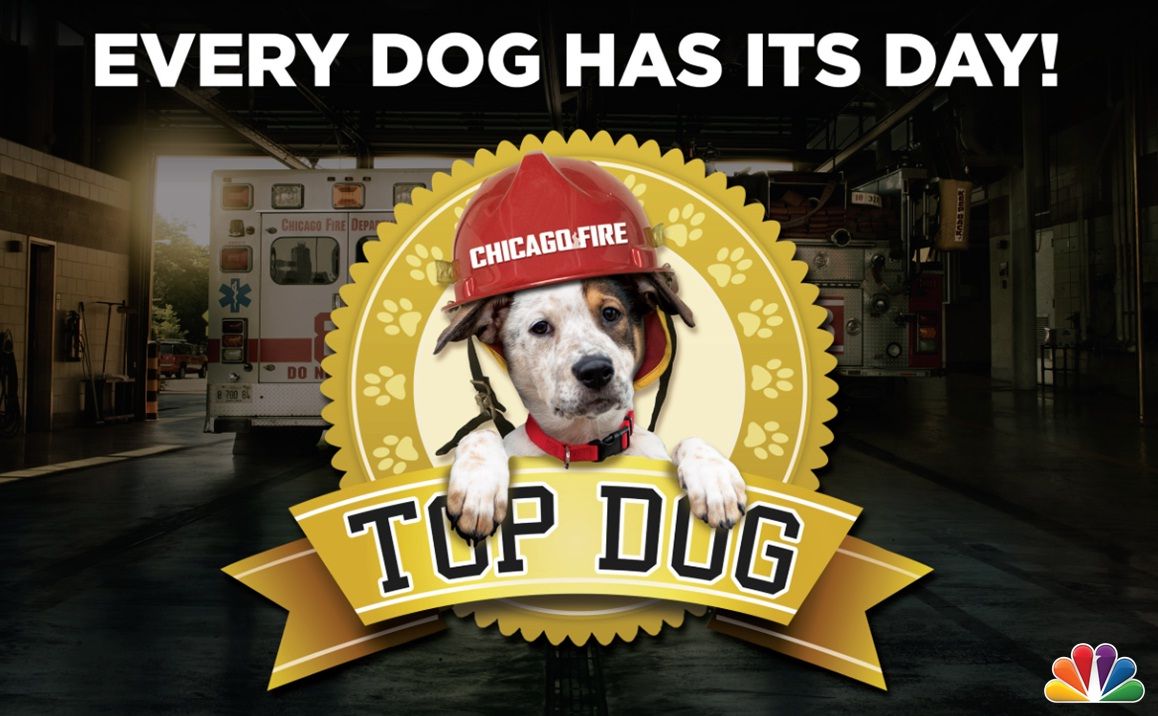 The winner, to be named "'Chicago Fire' Top Dog," will make an appearance on both "Today" and on the popular primetime drama series about the Windy City heroes.
Firehouses should e-mail submissions to ChicagoFire.TopDog@nbcuni.com and include a photo and no more than 200 words on why their dog should be chosen. Also include the dog and owner's names, address, home phone number, firehouse number, firehouse phone number, e-mail address and "Chicago Fire Top Dog Contest" written in the subject line.
Entries can be sent starting today and will be considered through Sept. 8. Official rules are posted at www.today.com/topdog.
"Chicago Fire" executive producers will review the applicants and choose the top-three candidates. Those finalists will appear on "Today" on Sept. 24 and a public vote will be held on Today.com to pick the winner. The winner will be announced on "Today" or Today.com on Oct. 1.
The second season of "Chicago Fire" begins Tuesday, Sept. 24 at 10 PM (ET/PT). The series, which garnered growing ratings success and acclaim as its freshman season progressed, is produced by Universal Television and Wolf Films.
For the latest "Chicago Fire" news, videos, and photos, please like on Facebook, subscribe on YouTube and follow on Twitter, Instagram and Google+:
https://www.facebook.com/NBCChicagoFire    
http://www.youtube.com/NBCChicagoFire
https://twitter.com/NBCChicagoFire #ChicagoFire         
http://instagram.com/NBCChicagoFire  
https://plus.google.com/+NBCChicagoFire/posts