PRESS RELEASE
Davie-Cooper City Chamber of Commerce to host 2nd Annual Greater Broward Firefighter Charities Golf Tournament
---
Davie, FLA. – The Davie-Cooper City Chamber of Commerce along with the Greater Broward Firefighters Charities will host the 2nd Annual Greater Broward Firefighter Charities Golf Tournament on October 28th, 2019 in Plantation FL at Lago Mar Country Club (500 NW 127th Avenue).
This tournament is held annually to support both the Chamber and the Fire Charity. By supporting the 2,700 firefighters in Broward County we are helping give back to those that give their lives in time and service. Peer support programs and PTSD training programs are funded with the monies raised in the 2018 tournament.
Foursomes are $750 which include lunch and dinner, entry in the long putt, other contests and a golf simulation experience. Sponsorship opportunities are also available. Tee time is 12:30P.M.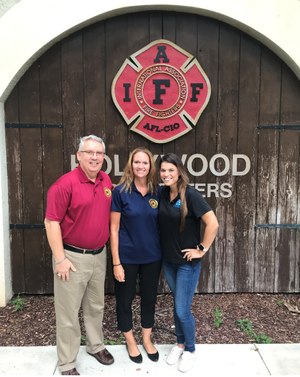 The Davie-Cooper City Chamber of Commerce is a membership organization which exists to serve and support our members. It provides programs and services that create a climate for professional growth, business development and community service.
Information and registration are available on our website at www.davie-coopercity.org or by calling or 954.459.0551 or emailing Alex@davie-coopercity.org