PRESS RELEASE
Telgian President & CEO James Tomes named to the board of directors of The Fireboat Fire Fighter Museum
---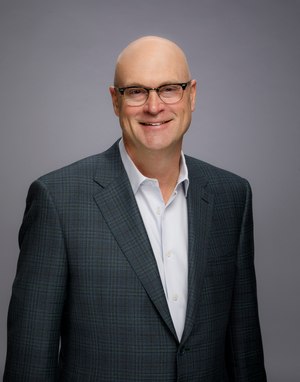 PHOENIX- Ariz.– James Tomes, President and CEO of Telgian Holdings, Inc., was recently appointed to the Board of Directors of The Fireboat Fire Fighter Museum. The Fire Fighter has protected the US for over seven decades during some of the most harrowing incidents in American history including 9/11 and the "Miracle Landing on the Hudson." Known as "America's Fireboat," the Fire Fighter provided courageous service during World War II and is a national historic landmark listed on the National Register of Historic Places.
"It is an honor and a privilege to serve on the Fire Fighter Board of Directors," says Tomes. "The Fire Fighter is the most award-decorated fireboat in the world and a true embodiment of the commitment and sacrifice of firefighters and fire protection professionals across the nation."
Designed by renowned naval architect William Francis Gibbs in 1938, Fire Fighter was considered a modern engineering marvel, capable of pumping 20,000 gallons of water per minute to nine topside fire monitors and powered by one of the first diesel-electric powerplants ever fitted to a vessel of her size. Her design was so advanced and performance so impressive, in fact, that throughout her entire 72-year active career, Fire Fighter remained in an essentially unchanged operational condition, outlasting all of her contemporaries and even the majority of the FDNY fireboats half her age.
Decommissioned in 2010, today The Fireboat Fire Fighter Museum is a 501c3 non-profit organization dedicated to preserving the fireboat as a fully operational vessel, memorial, and teaching museum. As a longtime leader in the fire and life safety industry, Tomes is committed to the preservation of this heroic vessel which is a maritime icon within the fire service industry.
"I look forward to the opportunity to offer my experience and insight to contribute to the Fire Fighter by growing visibility for the historic ship and raising awareness of the need for the preservation of this truly unique piece of American maritime history," says Tomes.   
Tomes's fire protection roots run deep. As President and CEO of Telgian Holdings, Inc., Tomes has been responsible for the fire protection industry-leading company's success since 1999. And, as a force for positive change within the fire protection industry for decades, he has also served on multiple National Fire Protection Association global code development committees. In addition to the Fire Fighter Board of Directors, Tomes is active in an advisory capacity for numerous organizations including the Arizona Sustainability Alliance Board of Directors, Greater Phoenix Chamber Board of Directors, Arizona Bank & Trust Advisory Board, the San Diego Military Advisory Council, the San Diego Naval Medical Center Surf Clinic, and the U.S. Chamber of Commerce Advisory Board, among others.
"We are pleased to offer a warm welcome to James Tomes, as the newest member of the Board of Directors," says Charles Ritchie, President & Founder of the Fireboat Fire Fighter Museum. "Our Board consists of an incredible group of talented individuals who are truly dedicated to the Fire Fighter mission. Jim's enthusiasm and energy, coupled with considerable knowledge and expertise in the field of fire protection, will be instrumental as we continue our work together to preserve the Fire Fighter as a memorial and teaching museum."
About Telgian Holdings, Inc.
Telgian has been keeping people and facilities safe from fire and other disasters since 1985.
Telgian is trusted around the globe as a single-source solution for fire protection, life safety and security services. Partnering with clients across a wide variety of industries, Telgian provides innovative solutions that reduce exposure to loss from fire and other disasters. Staffed with some of the most knowledgeable experts in the industry, Telgian offers C-suite risk management guidance and can take a building project from site evaluation through design, to engineering and construction, as well as perform ongoing inspections and maintenance for the life of a facility. This results in productive, profitable environments that keep facilities of all types safe and compliant.
The company is headquartered in Phoenix, Arizona with regional offices across the nation and throughout Latin America. This national and international coverage ensures that stakeholders with multiple locations across diverse areas can be assured of consistency and an exceptional level of safety protection for all of their buildings. The company services approximately 50,000 locations annually. https://telgian.com
About the Fireboat Fire Fighter Museum 
The Fireboat Fire Fighter Museum is a 501c3 non-profit organization dedicated to preserving Fire Fighter as a fully operational vessel, memorial, and teaching museum. This is a 100% volunteer organization and relies on the time, generosity, and wide expertise of the general public to help reach the goal of maintaining a truly unique piece of American maritime history. http://americasfireboat.org/