On-demand webinar: What firefighters want in 2023 – Staffing & stress relief
Unpacking the survey data and identifying solutions to address the perfect storm of stress
---
Is the fire service at a breaking point? Fueled by staffing challenges amid an expanding set of duties, firefighter stress levels are soaring. The What Firefighters Want in 2023 survey highlights this perfect storm of stress, with a shockingly high number firefighters reporting that they are considering leaving either their fire department or the fire service altogether.
This FireRescue1 webinar event – presented by Chief John Oates and Dr. Reginald Freeman – unpacks the survey data, showing that while many firefighters still believe the fire service to be the "best job in the world," many need more support, not only for themselves personally but also for the sake of the community members whom they are sworn to serve. Oates and Freeman dig into the factors causing firefighters stress, the least-satisfying elements of the job, what firefighters report wanting to do less of, plus potential solutions fire departments can employ to address these issues and stem the tide of staffing challenges. 
WHAT ATTENDEES LIKED FROM THIS PRESENTATION: 
"An amazing compilation of the challenges facing fire departments right across North America. Frank, honest discussion. Thank you all for sharing the survey and informative webinar!" 

"Very informative on what firefighters need." 

"Presenters were organized and knowledgeable about the topic." 

"Great information. Great thoughts by the chiefs." 

"Honest conversation." 
Meet the Speakers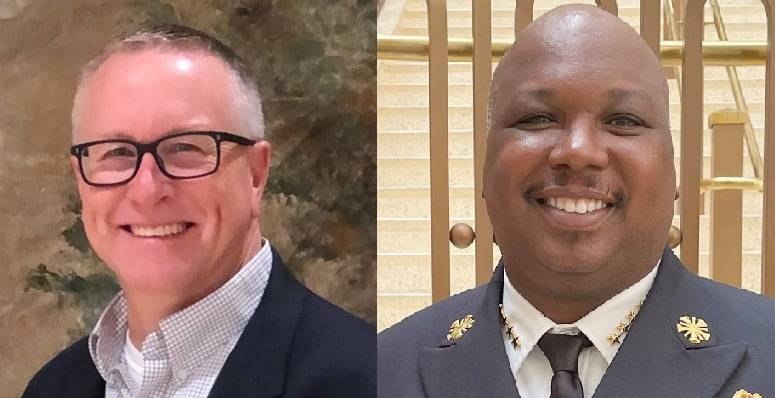 John Oates is the CEO of the International Public Safety Data Institute. Prior to being appointed as CEO, he served as chief of the East Hartford (Connecticut) Fire Department. He has a bachelor's degree from Franklin Pierce University, a master's degree from Oklahoma State University, is a graduate of the National Fire Academy Executive Fire Officer Program, and holds numerous professional certifications. Chief Oates is a longtime contributor to the NFFF's Everyone Goes Home Program, and serves as a member of the Behavioral Health Advisory Committee created by the First Responder Center for Excellence, an NFFF affiliated organization. Oates serves as a member of the technical committees for NFPA 3000: Active Shooter/Hostile Event Response and NFPA 610: Guide for Emergency and Safety Operations at Motorsports Venues.
Dr. Reginald Freeman serves as chief risk officer for the HAI Group, based in Cheshire, Connecticut. Chief Freeman previously served as fire chief for the city of Oakland (California) Fire Department, fire chief for the Hartford (Connecticut) Fire Department and fire chief for Lockheed Martin Aeronautics. He is a member of the board of directors for the NFPA and director of training for the Caribbean Association of Fire Chiefs. In addition to serving as an adjust professor for multiple higher learning institutions, Chief Freeman is a fellow for the Kennedy School of Government at Harvard and has a doctorate in emergency and protective services.