PRESS RELEASE
Western Wake Fire Rescue (Raleigh, NC) Select Aladtec's FIRE Manager to Improve Their Agency's Employee Scheduling and Workforce Management Processes
---
After trying product demos from three different companies, this department chose FIRE Manager from Aladtec, Inc.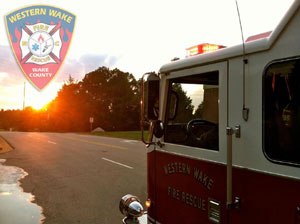 Minneapolis/St. Paul, MN - June 5, 2012 - Ben Franklin said time is money.  For many public safety departments this rings particularly true.  Their shift time is a valuable commodity and anything that saves them time is an important asset.  FIRE Manager, an online employee scheduling and workforce management system, saves time and trouble. "The real measure of savings is the savings in headaches for the people who do our schedules.  This allows us not to take 30 calls a day wondering who is working or why someone's name got erased from this schedule or that schedule. We think FIRE Manager is worth it's weight in gold," states Shevais Shrum, Lieutenant, Western Wake Fire Rescue, Raleigh, North Carolina.

Normally the Western Wake Fire Rescue schedules 40-50 personnel consisting of full and part timers, people who fill-in along with volunteers covering 5-10 thousand residents.  This proved to be a scheduling headache in and of itself, however, during the North Carolina State Fair they are responsible for up to 150,000 fair goers a day.  Scheduling during the state fair, events at the Carter-Finley Stadium and the PNC Arena was a tremendous challenge for the agency since they used the three different methods of scheduling. They used a rotating schedule on paper for the weekday shifts.  For weekends, people wrote down their availability, put it in a box and then the administrator created the schedule each month. The night crew on the other hand viewed their schedule on a large whiteboard.

"We had a lot of problems with people erasing names and putting their own on it.  We had no way to track this and no way to fix it.  We also had fill-in people who claimed they did not know they were scheduled to work.  FIRE Manager allows us to track this which is a huge relief," explains Shrum.  "I demoed three different software vendors and FIRE Manager is the only one that was flexible enough for the way we schedule."

Western Wake Fire Rescue says their ability to schedule people who instantly know that they are working, or not working, is priceless. In addition, Shrum says they are a very young, technology driven department and he foresees the FIRE Manager mobile app being used extensively.  Aladtec, the maker of FIRE Manager, recently announced the release of a new upgrade to their mobile web app.  This update allows users to send group messages, sign up for open shifts, requests trades, accept trades, or request time off directly from the mobile app.


Aladtec, Inc. is a provider of web-based software solutions for online employee scheduling and workforce management applications. The company's flagship products, EMS Manager and FIRE Manager, are leaders in the public safety sector. Together with their newest product, Zanager, they serve over 800 EMS agencies, fire departments, police departments and other businesses. Nearly 50,000 employees use Aladtec's online employee scheduling and workforce management products. Aladtec is headquartered just outside the Minneapolis/St. Paul metro area in Hudson, Wisconsin. For more information, visit www.aladtec.com.