On-demand webinar: Mayday survival – Personal experiences, practical tactics
Battalion Chief Steve Conn and Lt. Bassel Ibrahim detail mayday lessons from real-world events and progressive training
---
Topic: Mayday survival Personal experiences, practical tactics
Presenters: Battalion Chief Steve Conn and Lt. Bassel Ibrahim
---
About the Digital Event
A mayday is the critical moment where the incident can go one of two ways – rescue or tragedy. 
Key to avoiding tragic outcomes is mayday training, particularly for newer members with less muscle memory aligned with real-world fireground emergencies. But even seasoned firefighters can find themselves paralyzed with panic, unsure how to proceed.
View the digital event "Mayday survival: Personal experiences, practical tactics," sponsored by L3Harris Public Safety and Professional Communications. Battalion Chief Steve Conn shares his personal mayday experience, which occurred on the fireground, plus how the department handled the incident aftermath and lessons learned. And Lt. Bassel Ibrahim details his mayday experience, which occurred during a training evolution. Conn and Ibrahim translate their mayday experiences into real-world lessons, highlighting the critical training and tactics needed to survive a mayday event. They also discuss the mental shift for interior crews when a mayday is called and the vital role of incident command in running a mayday scene.
what attendees shared
More than half of attendees from this mayday learning event scored this event a 10 on a 0 to 10 scale. Here's what some had to say in a post-event survey about what they liked best about the presentation:
The knowledge of the speakers/presenters was excellent.

A lot of new info, very good presenters!!

Excellent points. Great sharing of personal experiences. Interactive discussion among presenters. 

Simple information with a lot of meaning behind it.

I enjoyed the account of members who actually experienced the topic they are talking about. It means a lot to me to hear how or what the person involved in the emergency is feeling and thinking.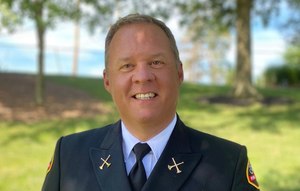 Meet the panelists
Steven G. Conn, MSOL, BSN, RN, EMT-P, is a battalion chief and public information officer for the Colerain Township (Ohio) Department of Fire and EMS where he has served for over 30 years. He has a master's degree in organizational leadership with a particular interest in organizational culture and how organizations are affected by major disturbances. He is also a registered nurse with 30 years of experience in interventional cardiology.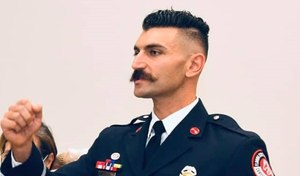 Bassel Ibrahim is a 17-year student of the fire service, currently serving as the company officer of Tower 1 on the Orlando (Florida) Fire Department. Ibrahim started his career in Volusia County, Florida, and spent most of his time on Special Operations units (Orlando Heavy Rescue 1 & Tower 6, Volusia Squad 35 & 23). He was also a member of Florida Task Force 9 for 7 years. Ibrahim is a Florida Smoke Diver/instructor and a Georgia F.L.A.M.E.S graduate, and teaches Truck School, VES and RIT operations at many conferences around the country. He is the owner and lead instructor of PRO (Proactive Rescue Operations), an international training company that focuses on RIT, Survival and Truck operations.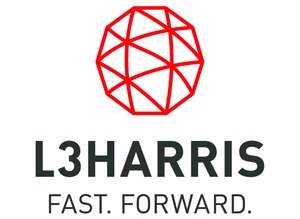 Thank you to our sponsor, L3 Harris Public Safety and Professional Communications.
L3 Harris Public Safety and Professional Communications is a leading supplier of communications systems and equipment for public safety, federal, utility, commercial and transportation markets. The business has more than 80 years of experience in public safety and professional communications, and supports more than 500 systems around the world. 
Register for the on-demand webinar