PRESS RELEASE
HxGN LIVE 2014 Offers Forensics Certification Opportunities
---
Two workshops scheduled during HxGN LIVE 2014, June 2-5 in Las Vegas, will offer an opportunity for attendees from public safety agencies to gain certification during the conference. The workshops will provide hands-on training using the Leica ScanStation PS5, PS10 and PS20 laser scanners to capture scenes, analyze them using Cyclone software, and create animations and exhibits using Cyclone and MapScenes software.
Public safety professionals who have participated in previous training sessions will have an opportunity to obtain Leica Geosystems Public Safety Laser Scan Technician Certification provided they register for the conference, attend both workshops on laser scanning, and demonstrate proficiency during a mock scene process during the conference. Those wishing to obtain certification must contact Mike Cunningham by e-mail to schedule proficiency testing during the conference.
Details on each workshop are below. To register for HxGN LIVE 2014, go to http://hxgnlive.com/geosystems.htm.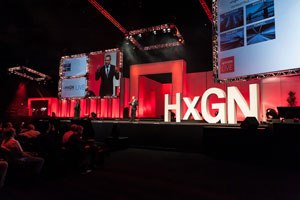 Workshop 1: Laser Scanning for Forensics
Laser scanning is fast becoming the primary method used to document scenes by many crime and crash scene investigators. The portability, speed, and ease of use of Leica's laser scanners have merged with the science community's challenge to improve forensics and now agencies that use laser scanning can produce high quality forensic exhibits to reach scientific based conclusions. This hands-on session will explore methods used at the crime scene using the C5, C10 and P20 scanners to capture and then analyze the scene using Cyclone software.
Topics for this hands-on session include:
Effective workflows for crime scene processing
Using Leica's Twin target Pole to produce NIST traceable measurements data
Registration techniques for crime and crash scenes
Creating accurate 2D diagrams from point cloud data
Annotating and measuring evidence using virtual techniques
Creating investigative reports and exhibits
Review of significant court cases and admissibility issues
Overview of Leica's Certification for Public Safety Laser Scan Technicians
Workshop 2: Crime Scene Analysis Using Point Clouds
The old adage of crime scene investigation held that you only get one chance to process a crime scene. Although this advice provides a good reminder for investigators to be through and methodical it may no longer hold true if the scene has been laser scanned. Laser scanning a crime scene produces rich 3D point cloud data that allows the crime scene analyst to virtually return to the scene to test theories, corroborate or disprove statements, and gather additional data. This workshop will use actual case examples to explore how the crime scene reconstruction process utilizes scientific methods, physical evidence, and reasoning to gain information about the events that occurred during the commission of a crime. Participants will increase their understanding of how these tasks can be accomplished from point cloud data using Cyclone software as well as Map Scenes Forensic CAD.
Topics for this hands-on session include:
Trajectory analysis
Ejected shell casing patterns
Line of sight analysis
Officer involved shooting analysis
Virtual surveying in Cyclone
Animations in Cyclone
Creating exhibits using Map Scenes Point Cloud Module