Ladder Light introduces lighted end-caps for ground ladders
Once installed, an internal gyroscope detects ladder angle to turn lights on and off automatically
---
By FireRescue1 Staff
Ladder Light announced lighted end-caps for ground ladders to help show ladder location in dark or smoky conditions.
LadderLight can be installed on industry standard ladders, illuminating the departure zone and acting as a beacon for firefighters. Once installed, an internal gyroscope detects ladder angle to turn lights on and off automatically. An array of strobing green LEDs is positioned for visibility on the roof. Additionally, white LED lights angle downward to illuminate obstacles.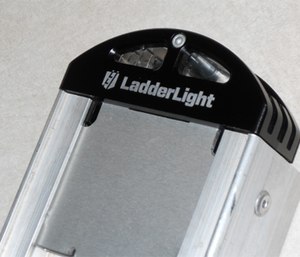 It operates on a 9-volt battery and has the ability of powering its lights at full capacity during a 12-hour shift. It's priced at $490 per ladder.