Haven't switched to rugged? 5 features to look for in your next laptop or tablet
From element-resistant design to expanded accessories, rugged devices are the newest must-have on-scene technology
---
Sponsored by Dell
Embracing technology is critical to the continued advancement of emergency services. Where incident commanders once had to rely on paper and pen, there are many more – better – options to streamline operations.
The original go-to advancement was, of course, the PC, and over time, tablets have emerged as another great option. The newest frontier is rugged. Specifically, crews having access to a rugged and durable PC or tablet is a must-have these days. Fortunately, the newest generation of mobile computers are not only designed to perform in nearly every physical environment where our mission may take us, but they are loaded with accessories as well.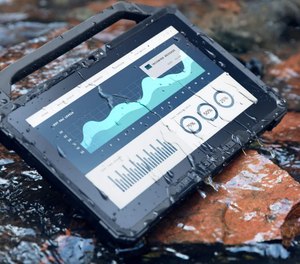 Let's look at five ways rugged PCs and tablets help firefighters level-up their operations.
1. Elements-proof: Our jobs can take us anywhere, including treacherous terrain. Rugged devices are resistant to extreme temperatures, dust, dirt, ice, water and even fungus! I have personally witnessed rugged tablets withstand the hot, sunny and sandy environment I call home. Plus, many such devices can be easily disinfected – an important feature these days. What's more, these rugged PCs are resistant to emergency personnel. That's right, they are resistant to accidental drops, falls, tumbles, and can even withstand the occasional spilled coffee or two, allowing for more years of service.
2. Readable screens: Speaking of the sun – the often-blinding sun – rugged devices include screens that don't even blink. They remain visible and readable when out in the field. Screen brightness can reach an impressive 1,400 nits, and for nighttime ops, there is a day/night mode to soften the display for all of us working on the night shifts. Similar to the aforementioned point about elements, these screens are scratch-resistant, all while providing videos, pictures and information in impressive high definition.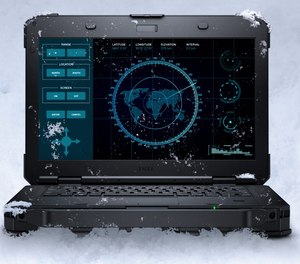 3. Dedicated GPS: High-speed performance is needed in our profession. Many rugged devices offer reliable service to first responders via FirstNet from AT&T, and boast dedicated GPS, mobile broadband and WiFi on a 5G network. Whether you serve in densely populated cities or sparse rural communities, you should never lose connectivity as you respond and work on your incident scenes with this far-reaching service network. Further, the dedicated GPS works in harmony with vehicle AVL (automatic-vehicle-locator) technology or software, especially if these devices are utilized as apparatus MDTs. The GPS feature can aid in real-time personnel tracking on the active incident scenes and throughout the shift. This is a great way to maintain situational awareness. Add the connection to a reliable service, and you now have access to real-time video streaming and field communication.
4. Expanded accessories: People in our business love accessories, and these devices have a lot of options to suit your fancy. From vehicle docks to custom handles or straps, rugged device manufacturers have your needs covered. The scanner is a great option that can help members obtain essential information for incident reporting or tracking. These devices also have a USB connection for uploading/downloading information into databases, records or servers. You'll also have peace of mind with the standard enhanced security features found on these PCs, which can be customized for your agency's specific needs.
5. Enhanced value: So how much do these things cost? A rugged device has a starting price point around $1,500. When compared to other available device options that do not provide the same features or promise to perform in our typical daily work, the price certainly matches the value. With all the options to consider, plus the expected long service life, these rugged PCs are worth it.
Durable and reliable are two qualities needed in our profession. These rugged PCs and devices promise to deliver that to our members. If you have any specific questions about rugged PCs or devices, please contact your nearest vendor. Make the switch today.