Pelican Products debuts new ruggedized iPhone 6 cases
ProGear Protector and Voyager cases designed for use in rugged terrain environments
---
Pelican Products has announced new rugged cases for the recently released Apple iPhone 6 and iPhone 6 Plus. The offerings include the Pelican ProGear Protector and the Pelican ProGear Voyager.
Designed for use while conducting operations in rugged terrain, the Pelican ProGear Voyager case gives the phone 360-degree protection and is built with several layers of energy-absorbing materials. Available colors for the case include the following: black, green, white, purple, and indigo.
The Pelican ProGear Protector case is created with an elastomeric copolymer rubber interior in order to absorb impact and shock. The case has a snap together construction with an edged lip and comes in black/blue and white/grey color combinations for the iPhone 6 as well as black/grey and white/pink for the iPhone 6 Plus.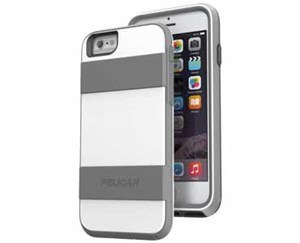 Request product info from top Ruggedized Laptops and Tablets companies
Thank You!