When disaster hits: Improving communications interoperability (eBook)
Communication problems, especially reliability and interoperability, are widespread and complicate preparedness, training and response
---
By Greg Friese, Editorial Director
Communication is a top issue raised in every hot wash, training debrief or after action report. Those issues become lessons learned for the chiefs and field personnel, but how often do those lessons learned convert to lessons applied? Not as often as we would hope. 
After a series of deadly, historic natural disasters and large-scale mass casualty incidents in 2017 we wanted to better understand the communication issues and challenges facing members of Police1.com, EMS1.com and FireRescue1.com.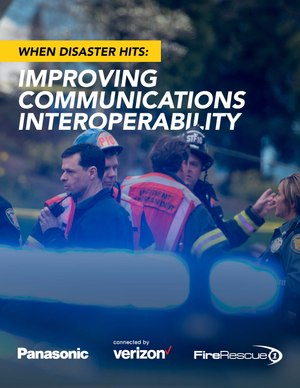 The survey's high response rate and specificity of answers to open-ended questions confirmed our suspicion that communication problems, especially reliability and interoperability, are widespread and complicate preparedness, training and response. 
In this free guide, you will learn: 
Top findings and takeaways for chiefs and field personnel on communication interoperability
Lessons from survey results that can be applied to improve policies for large-scale mass casualty incidents
How to improve training and preparation for response to natural disasters
Download the free guide as a PDF.