PRESS RELEASE
Gamber-Johnson introduces three new in-vehicle docking stations for Panasonic Toughpad users
---
STEVENS POINT, Wis. —  Gamber-Johnson today announced three new docking stations designed for Panasonic Toughpad devices: the FZ-A2, FZ-F1, and the FZ-N1.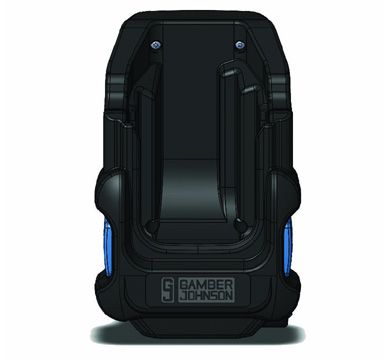 The new FZ-F1/N1 lightweight cradle (just 0.7 lbs/0.3 kg) perfectly fits the handheld tablet and is designed with features that support how people work in their vehicles. It can be mounted in either a horizontal or vertical orientation and it's easy to use with a one-handed release mechanism. An optional version of the cradle is available which features a power port to keep your handheld tablet charged. The cradle has been thoroughly tested and is Toughbook Certified.
The new FZ-A2 docking station comes fully loaded with the ports drivers need including LAN, two USB 2.0 ports, power input source to keep your Toughpad charged, and two optional antennas. The design comes in two version, an extended version that accommodates additional accessories such as a handstrap or large battery pack and a thin streamlined version for fleets that don't use extra accessories. In addition, a cradle version is also available which offers all the stability of the docking station but doesn't have any port replication. All the versions have been thoroughly tested and are Toughbook Certified.
"The new docking stations give even more Panasonic users the best way to keep their Toughpads safe and secure within their vehicle," said Brian Wagner, president and CEO of Gamber-Johnson.
The docking stations will be available for purchase from Gamber-Johnson resellers beginning March 2017.
About Gamber-Johnson
Gamber-Johnson is the award-winning ISO 9000 certified manufacturer of easy to install rugged vehicle mounting solutions for laptops, tablets, and other electronics. Their product line includes tablet docks and cradles, vehicle-specific consoles for a truly mobile office, universal docking stations, the Mongoose® motion attachment system, and a complete line of mounting equipment for material handling applications. Gamber-Johnson products can be found in police cars, fire trucks, material handling vehicles, ambulances, utility trucks, military vehicles, and personal vehicles across the globe.