PRESS RELEASE
GammaTech Adds S15C2 to Its Durabook Business Rugged Mobile Line
---
Next Generation Model Enhances Mobile Work Experience with Features Such as nVidia Optimus Technology, and Options That Include Full High-Def Display and Extended Battery Life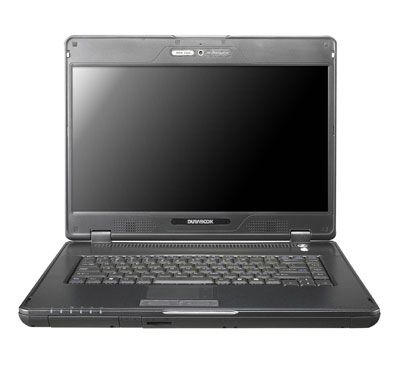 Fremont, CA – GammaTech Computer Corp., a major international manufacturer and supplier of innovative notebook and tablet computers, adds to its popular line of cost-effective, high-performance, rugged mobile notebook computers with the introduction of the Durabook S15C2. With many additional significant features and options, this next generation version of the company's S15C notebook provides the screen resolution and graphic processing power needed to run graphic-intense applications.
"Our S15C2 rugged notebook is a perfect example of what you get when you make a good thing better," stated Jen Chen, GammaTech president. "As a next generation version of our S15C, it comes with the portability and toughness seldom seen in rugged-designed notebooks along with a host of new features and options. This user-friendly notebook comes equipped with all of the computing power and performance needed by the most demanding jobs, no matter how tough the working environment."
With the inclusion of nVidia Optimus technology and an Intel® integrated graphics controller, the GammaTech S15C2 provides outstanding high-resolution 3D graphics. Completely automatic, the Optimus technology not only delivers amazing visuals, but also extends battery life without the user having to change any settings.
The unit comes with a full high-definition (FHD) 15.6" LCD display (1920 x 1080 resolution) for graphic-intense situations, as it offers incredible image detail and crisp reproduction.
The S15C2 notebook is built to GammaTech's renowned tough standards. Its magnesium alloy case is 20 times stronger than ABS plastic, and is tested to Mil-Standard 810G for drop and shock resistance. A flexible HDD cable design absorbs shock from drops, while anti-shock mounting technology around the LCD helps protect the screen from accidental damage.
Additional protection is provided by the unit's unique spill-resistant design that protects the LCD, keyboard and touchpad from spills seeping into sensitive interior parts. GammaTech's exclusive optical-disk-tray lock prevents unintentional tray ejection due to drop and vibration.
Double-protection smart-battery circuitry prevents damage caused by current or voltage surges and overheating. The new model comes with a 9-cell battery for users in need of longer-holding charge times.
The GammaTech S15C2 is powered by Intel i7, Intel i5 processors, and has an Intel QM57 chipset. Two dual-channel DDR III SODIMM slots provide up to 8GB of memory. An internal optical drive slot accommodates DVD super-multi drives. Audio features include Intel-compliant high-definition audio, stereo speakers, and a built-in microphone.
Flexibility is built in to the S15C2, as it includes three USB ports, a serial port, integrated 10/100/1000 Mbps Ethernet, and an Intel Mini-Express wireless LAN network connection. An optional Bluetooth 2.1 + EDR is also available. System security is provided by a Smart Card Reader slot, internal TPM 1.2 data security protection, as well as a Kensington lock connector and both Administrator and Boot password control.
Availability
The S15C2 notebook computer, as well as the entire line of GammaTech products, is available through authorized resellers nationwide and at http://www.GammaTechUSA.com/java-jsp/gov_index.jsp. It may be customized to user specifications.
About GammaTech Computer Corporation
GammaTech Computer Corporation is a leader in the design, manufacture and sales of cost-effective, high-performance mobile computing solutions throughout North America. Its award-winning line of rugged notebook and tablet computers are designed and built-to-order to increase mobile productivity for business, government, healthcare, fire, public safety and a host of other entities. GammaTech offers a complete portfolio of products that delivers power and performance needed in the most demanding work environments, resulting in increased productivity and accelerated return on investment. GammaTech is headquartered in Fremont, California, which provides the final assembly, inventory, service and technical support.
For more information, please visit GammaTech at www.GammaTechUSA.com.
Request more info from GammaTech
Thank You!