PRESS RELEASE
Ingram Technologies secures Texas DIR contract to resell Xplore Technologies' full rugged tablet portfolio
---
Texas' government and public agencies now have direct buy access to ruggedized mobile computing solutions that align with individual mobile workflow requirements.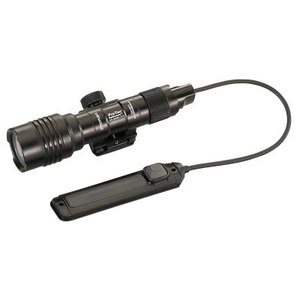 AUSTIN, Texas — Xplore Technologies Corp. (NASDAQ: XPLR), manufacturer of the world's broadest range of high-quality rugged tablet computers, today announced that its full lineup of Xplore and Motion by Xplore ruggedized mobile computing solutions are now available for purchase through Ingram Technologies' State of Texas Department of Information Resources (DIR) contract.
The DIR contract, valid through October 2016, enables state and local governments, public education institutes and other public agencies in Texas to directly procure any of Xplore's ultra-rugged, fully rugged or rugged tablet PCs and accessories through Ingram Technologies and its assigned reseller vendors. All Xplore and Motion by Xplore tablet technologies are pre-approved Information Technology options, and Xplore mobile tablets acquired through Ingram Technologies fully comply with state purchasing requirements.
"Though state agencies must undergo more strenuous cost and quality evaluation procedures before making any mobile technology investment, it's important that they have the power to deploy quickly once the right selection is made," said Peter Poulin, CMO for Xplore. "Ingram Technologies has long been one of our top VAR partners, especially in Texas, and we're thrilled they now have a channel through which to expedite delivery of Xplore's rugged tablets to customers."
Xplore's durable tablet PCs offer educational institutes, city and state government agencies, law enforcement and fire departments, EMS responders and utilities a secure, powerful and high performance mobile computing solution that will adapt to evolving business processes and rising data demands. Xplore also offers military-grade ultra-rugged tablets built to see mission-critical tasks through to completion in harsh weather and Hazardous Locations.
"Whether you're a public safety agency, a public university or a municipality, Xplore's extensive lineup of tough tablet PCs will bring unique mobility advantages to your line of work," explained Scott Ingram, president of Ingram Technologies. "Fortunately, this DIR contract allows us to extend these advantages to state agencies of all sizes in an expedited timeframe and at significant cost savings. Both will only amplify positive returns on investment and productivity long-term."
Both Xplore and Motion by Xplore-branded tablets offer top-of-the-line data security tools for the state's most sensitive operations. Externally, Xplore's tough mobile PCs are fortified with a strong, ruggedized chassis that can withstand water, dust, drops, vibrations and almost any other environmental element encountered in the Texas climate and industrial work environments. Companion keyboard and active pen features make data-intense tasks easy to manage from any job site, and employees will stay constantly connected to real-time information – and each other – with 4G LTE, Bluetooth and Wi-Fi features. Xplore's latest XSLATE B10 and XSLATE D10 rugged tablets even include up to eight I/O ports standard to allow for immediate connectivity to external test and inspection tools.
"I've been selling Xplore's Windows and Android-powered rugged tablets for almost 10 years, and they are especially appealing to state employees who frequently work outside the traditional office and may spend hours in a vehicle or on foot in the field," Ingram continued. "With this Texas DIR contract, they'll have immediate access to the technologies that will solidify their mobile operations and introduce new efficiencies in their field service workflows."
For more information on available Xplore rugged tablets or to view the Ingram Technologies Texas DIR Contract # DIR-TSO-3256, please visit: https://www.ingramt.com/public-sector/fortinet-xplore/.
About Ingram Technologies
Headquartered in Austin, Texas, Ingram Technologies markets integrated hardware and software solutions for mobile professionals in industries that include healthcare, government, and outside workforce automation. The company's enhanced line of rugged, mobile solutions and applications are designed to increase productivity for on-the-go users while providing computing security, power, and versatility. Comprehensive partnerships also give Ingram Technologies extensive access to a full spectrum of IT based hardware and software solutions. This allows for a consultative approach to specific projects instead of the traditional one size fits all. For more information, visit the Ingram Technologies website at www.ingramt.com.
About Xplore Technologies
Established in 1996, Xplore Technologies Corp. is the number two provider of rugged tablet PCs worldwide. With its recent acquisition of the Motion product line, the company now delivers the broadest range of rugged Windows and Android tablets available in the market. The company's award-winning tablet PCs are among the most powerful and longest lasting in their class – able to withstand nearly any hazardous condition or environmental extreme – and are purpose-built for the unique workflow demands of critical industries including oil & gas, utilities, telecommunications, government, military, public safety, manufacturing, distribution and healthcare. Xplore's products are sold and serviced on a global basis across the Americas, Europe, Middle East, Africa, and Asia Pacific regions. For more information, visit the Xplore Technologies website at www.xploretech.com.
Request more info from Zebra Technologies
Thank You!