National Fire Academy: On-campus training suspended until October
The NFA has canceled on-campus classes through at least Oct. 2, 2020, and is developing new learning approaches
---
By Laura French
EMMITSBURG, Md. — The National Fire Academy has announced that all on-campus classes will be canceled through at least Oct. 2, 2020, and that it is working to develop and apply new approaches for distance learning. 
U.S. Fire Administration officials said in a statement that all classes, group events and State Fire Training Weekends at the academy are suspended due to the COVID-19 pandemic, and that the academy is working to incorporate live online sessions, offline group work and virtual student presentations into its learning management system, in addition to its traditional online courses.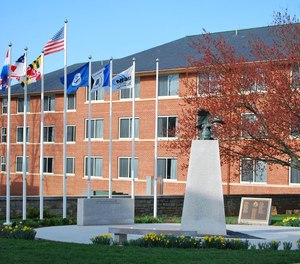 "As a nation, we continue to face an unprecedented health emergency that requires preventative measures which include how and when we conduct classes. Our U.S. Fire Administration (USFA) focus continues to be on the health and safety of our staff, students and instructors (traveling from all over the country to join us)," the administration said in a statement.
Academy staff members have been working on online class development throughout the pandemic to meet the increased demand for virtual courses, according to the USFA. The administration reported a 25% increase in online class participation over the past three months. 
The NFA will focus on three "learning environments" through its online presence: Individual self-study courses, courses led or mediated by NFA instructors, and courses using live video technology to create an online classroom experience between instructors and students, delivered similarly to a traditional resident course at the National Emergency Training Center. 
"With NFA's rapid response, NFA training specialists have used technology to not only host webinars but to conduct train-the-trainer sessions and mediated learning. Currently 574 students [are] attending 19 different distance learning classes using the NFA's Zoom and Adobe Connect tools," the USFA stated. 

Request product info from top Firefighter Online Training companies
Thank You!